Winner & loser: Bezos' ex scatters billions for charities, IT millionaire has to pay his ex 2 million
When she received 4 percent of Amazon shares (she helped build the company) after her divorce in 2019, then worth 35.6 billion dollars, she decided to give her wealth away before the end of her life. Since then she has helped hundreds of foundations and institutions. Unlike other signatories of the Giving Pledge, it is not so much about herself, but about the recipients: she gives her money without too much fuss and fanfare and does not attach her name to it.
Last week it turned out that Scott has given away almost 9 billion dollars in a year, to about 786 mainly smaller organizations, from food banks to black schools. That's more than the Bill & Melinda Gates Foundation, which donates mostly to important organizations such as the World Health Organization. Another difference is that Scott attaches few conditions to it. Nice initiative? There goes another few million.
According to The New York Times Scott has "turned traditional philanthropy on its head" by donating so quickly and unbureaucratically. The Economist calls it 'giving as the middle class does'. According to Forbes, "this unconditional and trust-based kind of benevolence is the exception, not the norm," yet her example seems to be gaining followers. When Scott's ex Jeff Bezos returned from his space trip, he promised 200 million dollars to activist Van Jones and chef José Andrés, who can give that money to charities as they please. "No bureaucracy," Bezos said.
Scott's only problem: Amazon has doubled in value since her divorce. She is richer than ever. Even generous donors lose out against the mechanisms of inequality.
Loser: Gerard Sanderink

The Dutch multimillionaire Gerard Sanderink (73) also has an ex, Brigitte van Egten, but he does not allow him the light in his eyes. This week, the preliminary relief judge in The Hague ordered that he must pay her almost 2 million euros – the result of penalties previously imposed on him for falsely accusing and slandering her.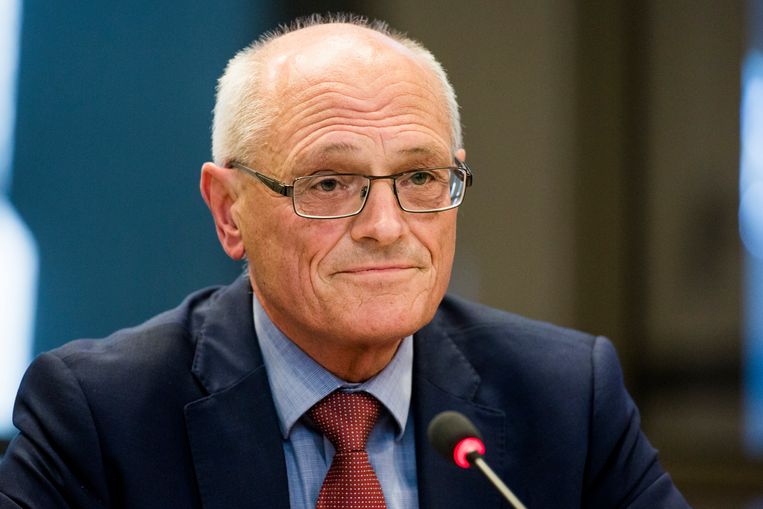 Sanderink, boss of IT company Centric, construction company Strukton and engineering firm Oranjewoud, would be assisted in his revenge actions against his ex-girlfriend (who was also the director of one of his companies) by a new girlfriend, the cyber harlot and intelligence fanatic Rian van Rijbroek, known for a pirated book she wrote with Willem Vermeend and which was subsequently withdrawn from the market. Sanderink was fined, among other things, because he had her remotely erase his iPhone when a bailiff visited him at Strukton's head office to look at defamatory messages he allegedly sent.
The relationship between Sanderink and Van Rijbroek is universally a cause for concern, because Centric provides crucial privacy-sensitive IT services to the Dutch government. After the incident with the bailiff, Sanderink stepped down as a board member of his companies at the beginning of this year, but is now back in his chair at Strukton and Oranjewoud.
According to Van Egten's lawyer, Paul Tijam, the amount is 'the highest penalty payment that, to my knowledge, has ever been paid by a natural person in civil proceedings'. Sanderink's lawyer informs RTL Nieuws that he is considering an appeal, but that mediation between the former lovers is still ongoing and Sanderink therefore refrains from commenting further.