Timeline on benefits affair: From tough approach to debt cancellation | NOW
Victims of the benefits affair no longer have to pay off debts to government agencies, State Secretary of Finance Alexandra van Huffelen announced on Monday. The affair already led to the fall of the Rutte III cabinet on Friday. With that, the decision to opt for a tough approach to fraud came back like a boomerang years later. NU.nl lists the most important facts.
May 28, 2013: Anti-fraud team is formed
The Fraud Management Team is established. The team must combat fraud with benefits, including childcare benefits, as much as possible. The team is formed at the insistence of the House of Representatives, which is in favor of a tougher approach after the so-called Bulgarians fraud became known: Bulgarians settled in the Netherlands for a short time to collect benefits, and then quickly disappeared from the Netherlands.
A month later, the Ministerial Committee on Combating Fraud was also established, headed by Prime Minister Mark Rutte.
April 2014: Tax authorities classify 317 parents as fraudsters
The Tax and Customs Administration classifies 317 parents who used the Dadim childminder agency in Eindhoven as fraudsters. This despite a previous court ruling, which stated that there was no question of abuse at the agency. In the meantime, no evidence of fraud by these parents has been found either.
Over the years, tens of thousands of others have also been wrongly labeled as allowance fraud for various reasons. These can be very small mistakes, such as not submitting a receipt. Once citizens are identified as fraudsters, their allowances will be stopped and they will have to repay tens of thousands of euros in allowances already received. They are not eligible for a payment arrangement because they are classified as fraudsters.
Many cannot cough up such an amount, which leads to serious financial problems. The victims also suffer from it on a personal level; for example, some lose their homes or their jobs and marriages fail.
August 9, 2017: National ombudsman is critical of fraud approach
The National Ombudsman has come up with a report that strongly criticizes the tough approach taken by the Tax and Customs Administration. Two years later, an advisory committee headed by former minister Piet Hein Donner also criticized the course of action in this affair in a report.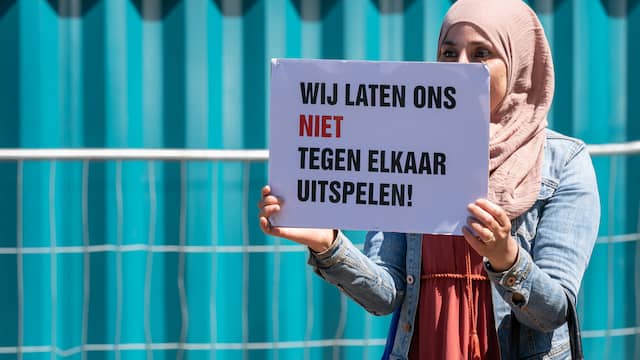 September 4, 2018: Media reports about rejection of objections to duped parents
RTL News and newspaper Faithful reports about the strict approach of the Tax and Customs Administration in combating benefit fraud. This really starts the ball rolling.
December 18, 2019: State Secretary Snel of Finance resigns
State Secretary of Finance Menno Snel (D66) is resigning. He survived a previous vote of no confidence, but received a lot of criticism a short time later. Duped parents did receive the files that the Tax Authorities had kept about them, but a considerable part of the information had been made illegible. This led to a new wave of criticism, which prompted Snel to leave. He is succeeded by fellow party member Van Huffelen.
May 19, 2020: Hoekstra files a declaration against the Tax Authorities
Minister of Finance Wopke Hoekstra files a declaration against the tax authorities. The Public Prosecution Service had already received five other reports against the service. The Tax and Customs Administration also admits to using ethnic profiling. As a result, people with dual nationality were more strictly controlled than others.
November 2020: Commission interviews concerned politicians and civil servants
A parliamentary committee questions various stakeholders about their role in the benefits affair. Rutte, Hoekstra, Snel, Lodewijk Asscher (former Minister of Social Affairs and Employment), Eric Wiebes (former State Secretary of Finance) and Tamara van Ark (former State Secretary of Social Affairs and Employment), among others, appear before the committee. Civil servants are also put to the test.
December 17, 2020: Deteriorating report from committee
The committee will present its final report Unprecedented injustice. There is a lot of criticism in this, both against cabinet members and members of parliament as well as the Ministry of Finance and the Tax and Customs Administration. The judiciary is also getting beaten.
The committee is of the opinion that the fundamental principles of the rule of law have been violated throughout the affair, that tough actions have been taken and that parents have had no chance for years. The provision of information from the tax authorities to politicians, the committee and the victims would also have been substandard.
"We can only be ashamed of that", is Prime Minister Rutte's response to the report. Shortly after the publication, a discussion arises whether or not the politicians involved should resign.
December 22, 2020: Compensation for victims
State Secretary Van Huffelen announces that each victim will receive compensation of 30,000 euros, regardless of the damage they have suffered. Some may qualify for a higher reimbursement.
January 7, 2021: OM decides not to prosecute those involved
The Public Prosecution Service announces that it will not prosecute because of the benefits affair. Five days later, twenty victims decide to file reports against various politicians involved: Asscher, Hoekstra, Snel, Van Ark and Wiebes.
January 14, 2021: Asscher leaves
Former State Secretary of Finance and current PvdA party chairman Lodewijk Asscher announces that he will not be the party leader in the parliamentary elections of 17 March 2021. He believes that too much discussion has arisen around him because of his role in the allowance drama. He will not stand for election in the upcoming elections.
January 15, 2021: Cabinet resigns
After consulting several times about the response to the damning report at the end of last year, the cabinet has announced that it will resign collectively. In the last two months, it has continued as a caretaker cabinet towards the House of Representatives elections.
January 18, 2021: Debts to government agencies are waived
Van Huffelen announces that the debts that the victims still have with government agencies will be canceled. This includes debts with the tax authorities, the UWV and the Social Insurance Bank. The minister also calls on other creditors to do the same. She reports that she is in discussion with the creditors about this.
.