The long wait for a new cycling world champion: "But with Mathieu van der Poel we now have a great leader"
Why does it take so long for the successor of world champion Joop Zoetemelk (1985) to appear?

The World Cycling Championships were in South Limburg in 2012 and cycling national coach Leo van Vliet had a large banner hung on top of the Cauberg, made by a friend of an advertising executive. It showed 38-year-old Joop Zoetemelk in an orange shirt, with his arms straight up, who crossed the line in the Italian Giavera di Montello, in 1985.
'Who will be my successor?', had Van Vliet put on the banner. "You do everything you can to motivate them, those guys," he says about the Dutch riders he accompanied four World Cups, from 2009 to 2012.
Anyone who participates in the road race on behalf of the Netherlands will be peppered with '1985' by the national coach on duty. Thirty-seven years ago Zoetemelk was the last Dutch world champion. Only Germany has to wait even longer: in 1966 Rudi Altig won the world title on the road.
'I sometimes told the riders about 1985 as a small motivational stimulus,' says Van Vliet's successor, Johan Lammerts (national coach from 2013 to 2016). "I was there myself." Lammerts was then part of a large Dutch contingent of twelve riders, including the father of the Dutch favorite on Sunday: Adrie van der Poel. Son Mathieu is now captain of a team of eight riders.
Helping a Dutch man to the world title is the goal of every national coach, Lammerts explains. "It failed me four times."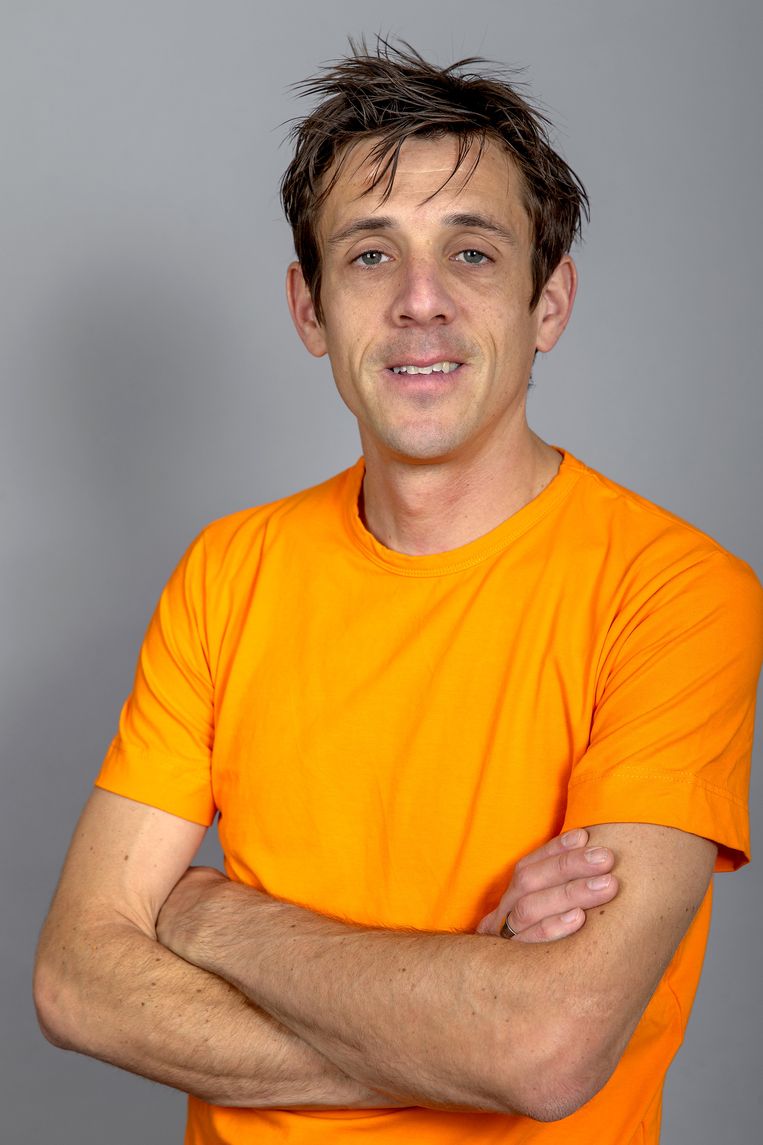 For a long time, the Netherlands lacked a 'classic' rider. One who could simultaneously lead a team, took tow and was a 'finisher' in the grueling, long, hilly one-day race, as is often the case at the World Cup. 'During my period we always drove a good race, but we missed the man who could reward the efforts of the team. Top 10 was a great result in my period. But of course you're in for the win.'
Lammert's successor Thorwald Veneberg, now director of the national cycling association KNWU, as national coach in 2017 and 2018 also failed to deliver a world champion among men. Part of the explanation is that it is a one-day race where everything has to go well at once. You can compensate for bad days in a multi-day race.'
But Veneberg also believes that the Netherlands lacked the right type of rider. That had to do with the team that for years trained Dutch riders and let them flourish: the Rabobank team. 'He preferred round riders and less to the one-day riders you need for a world championship. Barring exceptions such as Niki Terpstra, he was an excellent classic rider.'
On his World Cup debut in 2010, Niki Terpstra was overtaken 300 meters from the finish and sprinter Thor Hushovd became the first and last Norwegian road world champion. 'What also plays a role', suggests Veneberg, 'is that the culture has changed'. Is he referring to past use of stimulants? 'I think the fair play level in cycling has gone up considerably, if I may say so nicely.'
Did the Netherlands lack team spirit?

Cycling national coach is a difficult position, says Van Vliet. Riders have more and more tailor-made guidance from more and more supervisors. 'It already started in my time. All that personal guidance, as a national coach you have to make a unit of it. That worked best in 2010.'
Just like this year, the World Cup was then in Australia. 'That had the enormous advantage that we were together for a long time. I could really do team building there.' At World Cups in Europe, the team did not arrive until the Friday before the Sunday road race. Like in 2011 in Copenhagen. 'It was cold there, we didn't have the right clothes for that, we didn't have a sprinter, although everyone assumed a bunch sprint beforehand. In short: there was no team spirit, no motivation and those World Cups were nothing.'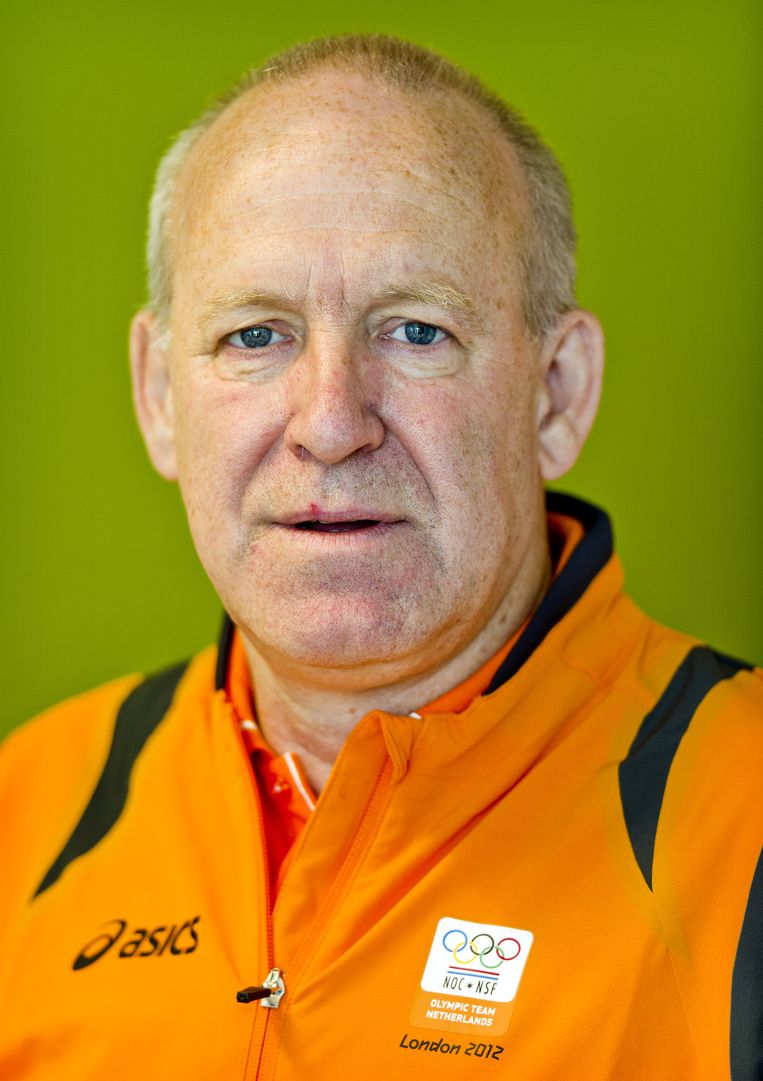 In Australia, on the other hand, the Netherlands drove as a team. 'You saw that in the race. We were with us in every break, we were in the front a lot and Terpstra could have even won thanks to that teamwork. Koos Moerenhout rode his last World Championship there and finished thirteenth as the best Dutchman. Not a top-10, but I still thought that successful World Cup.'
'Well', Lammerts responds, 'I'd rather win after you haven't been in the picture the whole match than the other way around, you know'. He also sees a major advantage for the current national coach Moerenhout that he has the road team together for a week. 'Those riders have been competing with each other for years, but can grow together in such a different setting, so that everyone has a good feeling about achieving a result together.'
The Dutch team has Mathieu van der Poel as its main asset on Sunday, with Dylan van Baarle and Bauke Mollema as plan B. They are supported by five 'hands'. They, too, have been on a plane for 24 hours for a one-day race, which they certainly won't win and probably won't even finish. 'Yes', says Veneberg, 'that is quite something. They compete against each other all year round, now they suddenly have to sacrifice their chances for the other.'
To get the riders to this point, according to Veneberg, Lammerts strongly emphasized the orange feeling. "It's an honor to drive for your country, that's what he was very good at." Veneberg's approach focused on building a bond between the temporary teammates. 'That won't work if they go to their hotel room immediately after dinner to watch their films. So I took a barista with me and created a meeting place to sit together and talk about things other than cycling. In the competition you have to know what you can do with each other and be able to trust each other. As a national coach you have so little time and every little bit can provide extra motivation.'
Can't the riders use the earphones without instructions?

Just like in the Olympic road race, 'ears' are not allowed. No other communication is possible than signs that transmit time differences from the engine. 'As a rider I was not used to anything else,' says Van Vliet. 'We had to make our own decisions all day long during the race.'
As national coach, Van Vliet noticed that communication with his riders is difficult in the seven hours that the World Cup road race usually lasts. 'As a team leader you ride behind the peloton all day and you can't give any instructions. In my four World Championships, I have seen one rider in an orange shirt during the road race. He had a flat tire.'
Van Vliet came up with an alternative. 'Here and there on the course I put people from the support team with signs telling the riders what to do in code.' Coded instructions such as 'you must now close the gap', explains Veneberg. "We still do it that way."
Mechanics and soigneurs stand by the side of the road. For example, they hold up a whiteboard at the supply posts with an incomprehensible text in felt-tip pen. 'But it continues to work', says Lammerts. 'Certainly on a hectic track such as Sunday with many bends, you cannot properly inform the riders. Also because they have been cycling with earphones all their lives.'
According to Veneberg, the lack of ears makes the team meeting crucial in advance. 'That you agree on how to handle all kinds of situations.' The longer the riders are together, the better they can coordinate their tasks.
Will the drought end on Sunday?

As far as Leo van Vliet is concerned, the conditions for Joop Zoetemelk's successor are optimal. "The team has had plenty of time in Australia to discuss all kinds of situations that occur in a World Cup race in advance."
And, says Van Vliet, the Netherlands has the best national coach in Koos Moerenhout. 'Just like a football coach has his captain, Koos was my extension in the course. He was exactly what a team needs then: calm, respected and in possession of natural leadership.'
Lammerts is convinced of Mathieu van der Poel's chances, because he is exactly the type of rider that the Netherlands has been lacking for so long. 'A world title is getting closer, because we now have a great leader. Mathieu has the right qualities and actually showed them in classics. The latter is important, because if you want to make the team work for you as a leader, you have to score. He's the finisher we missed.'
According to Veneberg, we will only know whether the time has come on Sunday when Dutch riders show themselves at a crucial moment in the race. 'Often countries like Morocco leave first. That break is recalled and then the larger cycling countries try to sit in a leading group at the front. What you should pay attention to next: which countries are recalling that promising escape. Who will then take control of the course?'
According to Veneberg, the fact that the drought will soon end is a matter of probability. 'We have more and more good one-day riders who can win such a typical World Cup. The chance that it will fall is increasing.'