The fate of Orange in the hands of three former Spartans: Van Gaal, Blind and Fraser
Danny Blind was at least as good a central midfielder, but adapted as a dynamic back. Henk Fraser joined as a young, eager striker. Later, as a Feyenoord defender, he often bit his teeth at Ajax coached by Van Gaal and led by Blind, which won everything in the mid-nineties.
They carry a cartload of experience in all kinds of responsible positions at all possible levels. Van Gaal (69) and Blind (59) were previously national coaches. Blind was relieved from that position by the KNVB not so long ago, March 2017, due to poor results, but is not a spiteful person.
Fraser (55) was still standing in front of the dug-out of Sportpark de Braak van Helmond Sport 2.5 years ago when he had to guide Sparta out of the first division. Last season, under Fraser, Sparta was the revelation in the Eredivisie with qualification for the play-offs as the 'top prize'.
Financial settlement

Sparta wants compensation for handing over the trainer during international matches, but technical director Henk van Stee expects to come to an agreement with the KNVB today or tomorrow. Blind also has another job, he is a supervisory director at Ajax, a paid position these days.
Van Gaal has been retired since 2016 and will mainly stay in Portugal where different tax laws apply. The KNVB and all kinds of specialists are currently working hard to ensure that all details are correct. But the intention and expectation is that Van Gaal, Fraser and Blind, together with goalkeeper coach Frans Hoek, will get to work, with the aim of making the Orange squad shine at the 2022 World Cup in Qatar.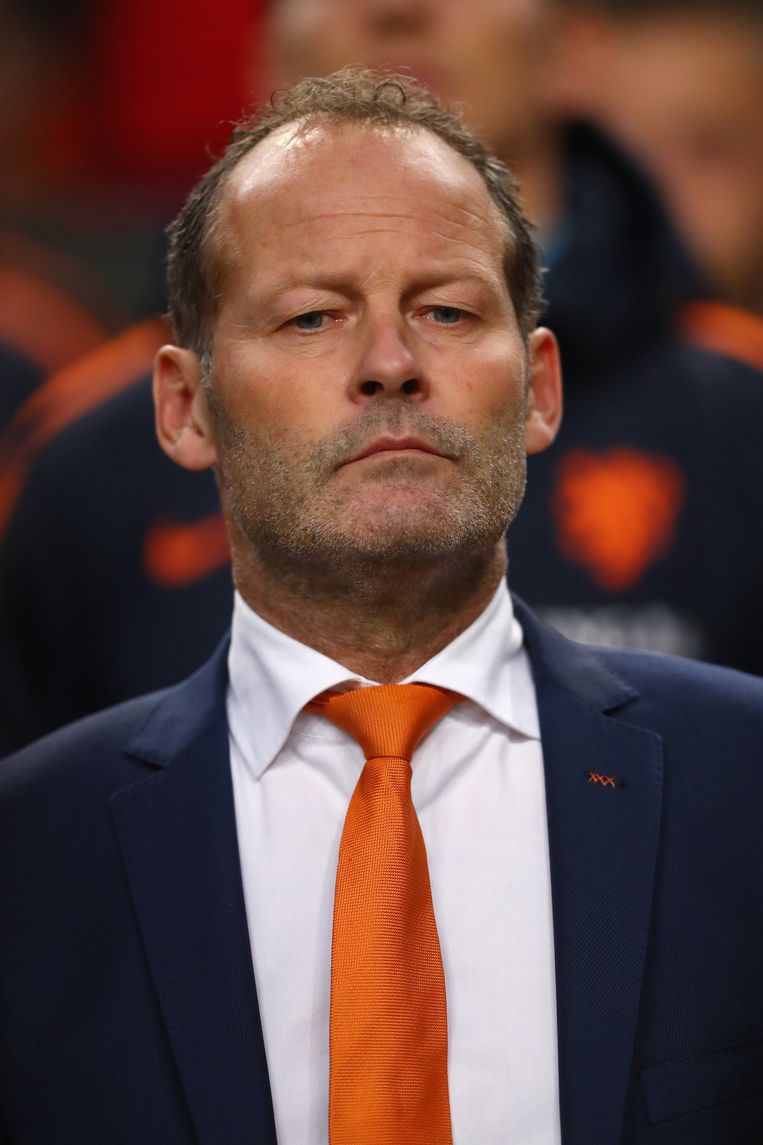 Van Gaal and Blind had previously agreed to work together again, just like at the 2014 World Cup when the Orange became third, if Van Gaal became national coach somewhere. The third man must have a feeling for today's generation, says Van Gaal, who chose Patrick Kluivert during his previous period as national coach.
Van Gaal does not know Fraser very well, says Van Stee, who also played for Sparta in the period 1984-1986. "They played together briefly and it's been a long time. But Henk is doing great at Sparta and before that at ADO and Vitesse. He achieves maximum results with minimal resources, is straightforward and ensures that team interests always take precedence over individual interests. He is a winner, can express himself well in the press and has an enormous gun factor.'
In addition, Fraser is an innovative coach, he caused a stir two years ago by appointing two captains, the Brabant newcomer Bryan Smeets and Adil Auassar, a Rotterdammer of Moroccan descent.
Generation Z(eight)

He also immerses himself in the new generation that he called Generation Z(eight). "We've gone crazy about pampering sometimes," he said de Volkskrant. 'Acceptance is a precondition of coaching. If a 21-year-old boy corrects a 19-year-old boy, there's a chance he'll say: fuck off man. As a youth player at Sparta I didn't dare to say to Van Gaal: get over it. Then the rest of the team came after me. That is no longer of this time. As trainers, we have to put more energy into it.'
Van Gaal also looks beyond the football player, he wants to know the 'whole person', to understand it. 'As a player, Louis was always very busy with the entire group, especially with the youngsters,' says Edwin Olde Riekerink, also a former teammate of the intended national coach trio at Sparta. 'He stood up for them, was very social. He was the natural leader, Danny was tactically very well versed, Henk had a certain dominance in the young group. Three winners, three authentic types, from the outside you say: this is a strong staff.'
Sparta Stamp

Sparta was extremely successful that season, winning the UEFA Cup against Hamburger SV, which had won the European Cup I two years earlier.
Olde Riekerink: 'It was a homogeneous group, individually not great, but together a really good team with strong personalities and Louis as a pioneer.'
Van Stee is of course not unhappy with the large Sparta stamp on the new staff. 'Funny, usually the staff has a high Ajax content, which is also quite logical given the performance of Ajax. But there are also many internationals with a Sparta background; Wijnaldum, Depay, Dumfries and De Roon.'
Smiling: 'Maybe that's a coincidence, maybe good things happen here.'