The European Championship is a knockout race to the final, the holy grail for a referee
For the first time in history there are two Dutch referees at a final tournament. For Björn Kuipers, the upcoming European Championship will be his sixth. Debutant Danny Makkelie can whistle the opening game Turkey – Italy tonight. They are escorted by a permanent team: two assistants and a VAR. That is why we talk about team Kuipers and team Makkelie.
Pride predominates. 'With this we show that Dutch arbitration is at a very high level. Two teams from one country are rare', Makkelie said a few weeks ago, in the company of Kuipers, beaming on the KNVB campus in Zeist, still ignorant of his appointment for the opening match. Previously, the 38-year-old police inspector watched final tournaments in full fan dress. Dressed in orange, put on make-up and a scarf. This will be a very different experience. A childhood dream. I don't quite grasp it yet.'
Kuipers had his baptism of fire at the European Championship 2012. 'I was extremely proud, I still am, because I thought the 2018 World Cup would be my last tournament. And then Danny is also there with his team," said the 47-year-old entrepreneur. "But looking at the performances of the last few years, it would have been strange if the invitation to the European Championship hadn't come for both of us."
All arbitrators in Istanbul

All the referees and their assistants are gathered in Istanbul. From there they fly to matches in the eleven European host cities: there are no duels in Turkey. It all sounds a bit exaggerated, but the Dutch arbitrators disagree.
Makkelie: 'Once every three or four days, the UEFA makes a summary of the matches that you discuss with each other. What went well, what didn't? Are we following a certain line? You train together, the team spirit is increased.'
Kuipers: 'It is good for focus and concentration. It's also just fun. Danny will notice that there is a family feeling, a team feeling. Just like with the Dutch national team. When referees come back to Istanbul, you are all proud and happy that they performed well.'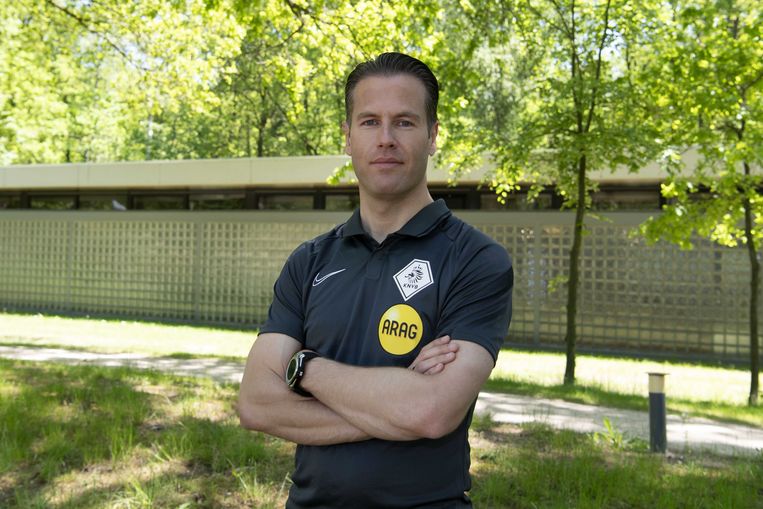 One mistake can be fatal

At the same time, it is a knockout race to the final, the holy grail for a referee. Kuipers: 'We don't see each other as competitors. Tournaments are totally unpredictable, you can blow your mind and make a wrong decision at the end. Then the end can be exercise.'
Kuipers was thwarted at the 2014 World Cup by the unexpectedly well-performing Orange. "The biggest blow of my career. I never thought that the Dutch national team would be my biggest competitor. I had to go home, because the Orange squad was in the semi-finals. They lost, so we both ended up with nothing. Extra sour. But I'm not hoping that the Netherlands will lose. We are Orange men.'
It is not excluded that an arbitrator whistles his own country. Makkelie: 'But only if a huge wave of contamination breaks out among the referees. It is not desirable. Imagine that I whistle for the Netherlands and I concede a penalty in the last minute that makes them go out. Then I have to emigrate.'
Because matches follow each other quickly and the pressure is great, it is the art to quickly get over mistakes. Kuipers: 'After a bad game you feel bad, you don't sleep well. But you have to park that quickly, find a distraction.'
Don't read everything on social media

Makkelie: 'It's like a player who misses a penalty, we also have those intense emotions. Difference: with a mistake we don't only have ourselves, you disadvantage an entire country. That makes it annoying. I am a perfectionist. My disadvantage is that I want to read too much, including on social media. So I stopped that. That makes a difference. And sometimes I call Björn after a mistake. He is so experienced. I also think he can switch more easily. I have to grow into that.'
Kuipers: 'You are younger. You get that with age.'
Although there is much criticism, both arbitrators applaud the arrival of the VAR. Makkelie: 'This prevents the real scandals, which makes it easier. You're still bummed if you've made a mistake, even though the VAR has fixed it.'
Kuipers: 'It's not always done after a mistake. During Brazil – Costa Rica at the 2018 World Cup, I gave a penalty. That was corrected by Danny who was VAR. I thought it was over. I already said to my team: stupid penalty, stupid decision, four years of hard work for a final tournament, sorry.' Then Referee Chief Collina called in the locker room. 'Fantastic job, Kuipers. We are very, very happy.'
Makkelie: 'The football world sees that as leadership. Just reverse your decision in a full stadium in front of the world, make yourself vulnerable.'
Kuipers: 'That phone call opened my eyes, we stayed until the final battle.'
Makkelie: 'VAR can save your tournament, but it can also ruin it. That can go both ways. You must have a good team.'
New assistant after mistake

Makkelie recently replaced assistant Mario Diks in his team, shortly after he failed to see a Cristiano Ronaldo effort over the goal line during Serbia-Portugal. Makkelie: 'Tough decision, especially shortly before a final tournament. That did something to me, I'm a sensitive person. But we are talking about top sport, the national coach also selects the best players.'
Kuipers: 'I had the same in 2011. You want the maximum achievable, then you have to be able to trust each other blindly. You don't think Danny makes a choice for an assistant based on a moment, do you?'
Makkelie: 'I don't want to hang out the dirty laundry.'
Kuipers: 'He cannot respond. Is also the strength of the leader, not to react.'
Makkelie: 'I don't think that's nice for Mario. But what Björn says is true: it's not based on one decision.'
It is underestimated how difficult their profession is, says Kuipers in summary. "But it also underestimates how cool it is when a match goes exactly the way you want it to. That's the thrill.'