Polish teenager Iga Swiatek bends Roland Garros to her will
Resting for her first grand slam final is not an option for Swiatek, because things are also going better than ever in doubles. On Friday she will compete with American Nicole Melichar for a place in the doubles final.
The only 19-year-old player from Poland needed little time to reach the final. Wearing leggings and long-sleeved training shirts, due to the weather in Paris, she blew down opponents in two sets in all her matches. Swiatek is attacking, smart and does not seem to suffer from nerves.
She also did not have to beat a multitude of top players, a result of the turbulent progress of the women's tournament at Roland Garros. Some big stars were missing due to the corona virus. The experienced players who did come lost early because they could not cope with the weather conditions or the long tennis break that had been there.
These weeks everything seems to be going well for the Polish, who already reached the fourth round at Roland Garros in 2019 and the third round at the US Open. In the fourth round, Swiatek awarded top player Simona Halep only three games. 'This is unreal. On the one hand, I know that I can play tennis well. On the other hand, this surprises me. I never thought I would be in the final. It's crazy. I think I don't really realize it until after the tournament. Now I keep dreaming for a while. '
Swiatek takes on Sofia Kenin in the final, who had her big breakthrough this year with her first grand slam title at the Australian Open. Then she also won the tournament in Lyon. The 21-year-old American made her debut in the global top-10 this year, already close to the top-3 with her highest ranking of 4th place in March. Now she is in 6th place in the world ranking.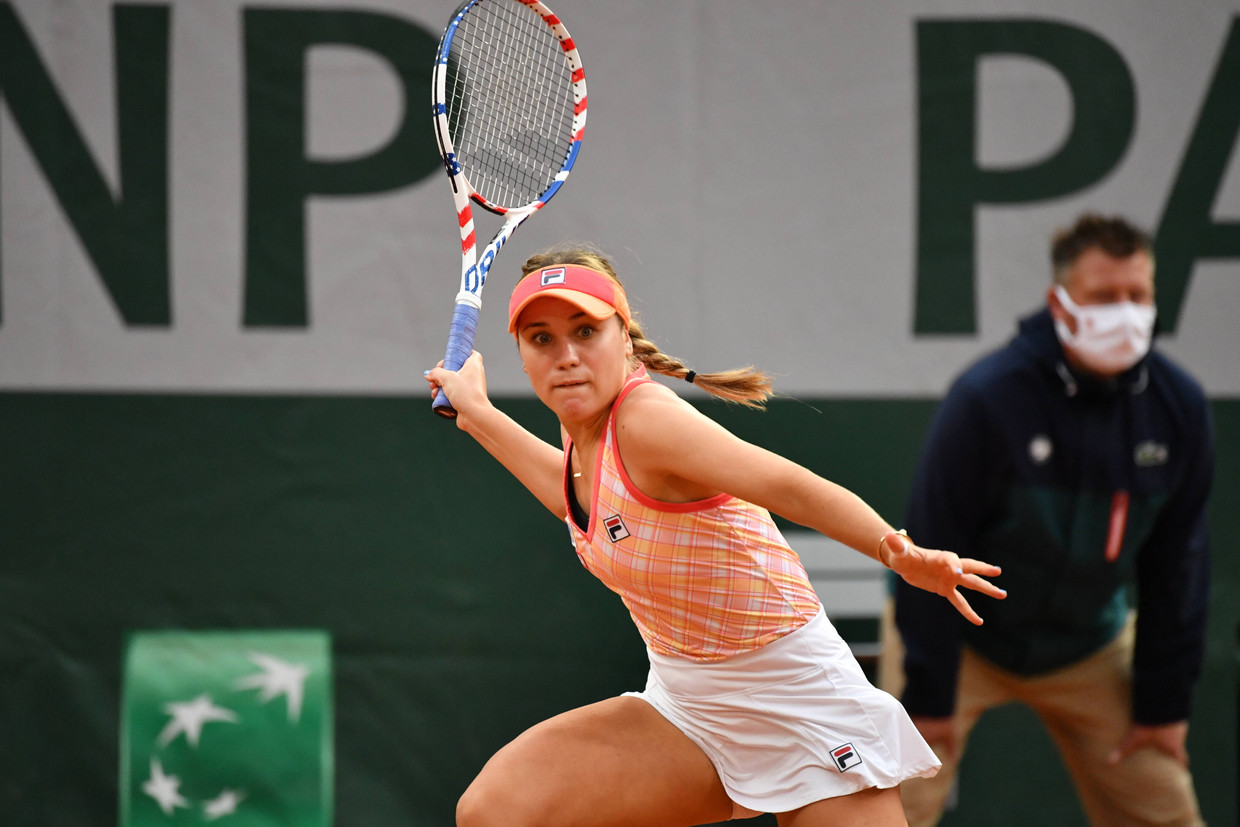 The switch from hard court to clay was not so smooth for Kenin, who suffered a rare defeat in Rome against US Open finalist Victoria Azarenka. The American lost 6-0 twice. Swiatek also did not have the right feeling in Italy. She lost in the first round to the Dutch player Arantxa Rus.
The secret to her recent victories, according to the Polish teenager, lies in her mental strength. She has been working with a sports psychologist for years. But a first final brings other tensions with it, her mental coach already whispered to her. 'I will play against someone who has more experience. That will be tough, I will have to play even better, even though I have been winning easily so far. '
More Roland Garros
Rafael Nadal complains about conditions during night game: 'Dangerous for your body'
Rafael Nadal finds the conditions at Roland Garros irresponsible for playing tennis this year. He said this in Paris after his match in the quarterfinals against Jannik Sinner was only finished at half past twelve on Tuesday.
Diego Schwartzman plays the match of his life at Roland Garros against friend Dominic Thiem
In one of the most beautiful matches at Roland Garros, Diego Schwartzman beats his friend Dominic Thiem in a thrilling five-setter.
Waiting Bertens allows himself to be trumped by the Italian qualifier at cold Roland Garros
The highest stage seems to be paralyzing every time for Kiki Bertens, the number 8 in the world. Martina Trevisan of Italy, 159 in the world ranking, defeated her in straight sets: 6-4, 6-4.