Police issue more than 3,600 fines for curfew violations, 25 arrests | NOW
Police issued more than 3,600 fines on Saturday evening and last night for violating curfews. 25 arrests have also been made, the police reported on Sunday.
The arrests were made because people refused to leave or committed open violence, police said.
Despite the fines and arrests, the picture after curfew was "mostly quiet". There were 20 percent fewer reports compared to a normal Saturday.
Of the people checked by the police, 80 percent had the correct papers to be on the street during curfew.
About a hundred road users in the central Netherlands were fined
Of all fines, about a hundred have been issued on provincial roads in central Netherlands for "missing or incorrect forms to simply not a valid reason to be in the open air," police said.
The Traffic Team of the police was assisted by police volunteers during the checks on the provincial roads, civilians who support the professional police in their activities in their spare time. Central Netherlands includes the Gooi and Vecht region, Flevoland and Utrecht.
The police checked the traffic in various places in the Netherlands.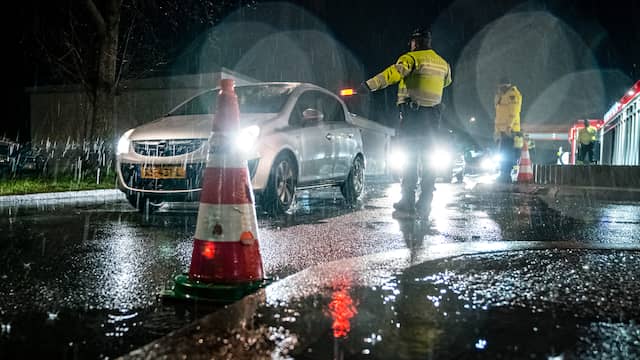 .