Little Owl Rescued After Involuntary Christmas Tree Trip to New York | NOW
A little owl was rescued this week from the Christmas tree destined for Rockefeller Center in New York. The animal had accidentally and involuntarily traveled, as employees of the transport company discovered when the tree had already arrived in New York State after a long journey.
It is a saw-owl that lives in the forests of North America. This owl species usually grows to a maximum of 20 centimeters. The animal had traveled from the village of Oneonta, 270 kilometers away.
"He had last eaten three days ago," reports the wildlife sanctuary where the animal was taken on Facebook. Rockefeller, as the owl is aptly called, has been fed fluids. "And we feed him all the mice he can eat," said the shelter.
When the animal has regained its strength, it will be released into the wild. "It's a special Christmas story," says the wildlife shelter.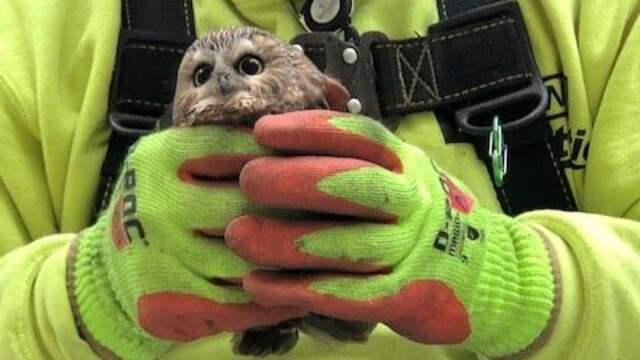 Rockefeller in the hands of a wildlife shelter employee. (Photo: Ravensbeard Wildlife Center)
.