Judoka's Budapest bubble as a test case for real resumption
It's a contemporary code word: the Budapest bubble. This week, thirteen judokas travel on behalf of the Netherlands to the capital of Hungary. They participate in the highly rated Grand Slam. The judokas form a bubble there, in the Laszlo Papp Arena, and later after returning to the National Sports Center Papendal, a circle that no one from outside can enter just like that.
National coach Benito Maij, in the absence of head coach Maarten Arens, the first man to speak to, will explicitly monitor compliance with the agreed rules. 'When we return from Hungary next week, we will be quarantined for ten days. Then there are two bubbles at Papendal: that of Budapest and that of the judokas who stayed behind in Arnhem. We separate them from each other.
'Only when we from the Budapest bubble get through that quarantine well, will we return to the same rooms. We can also organize our dojo well. Your own dojo, no schools that use the same space. Truly our own space. One bubble can start at 4am, the next at 6am. It's all up to us. '
When the judo team has returned from Hungary, much will be clear about how international judo can be practiced in the current times of corona contamination. Since the Grand Slam in Düsseldorf at the end of February, global judo has entered a serious lockdown. No competitions were organized anywhere. The risk was long considered too high. 'We are a suit sport, aren't we', is Maij's understanding.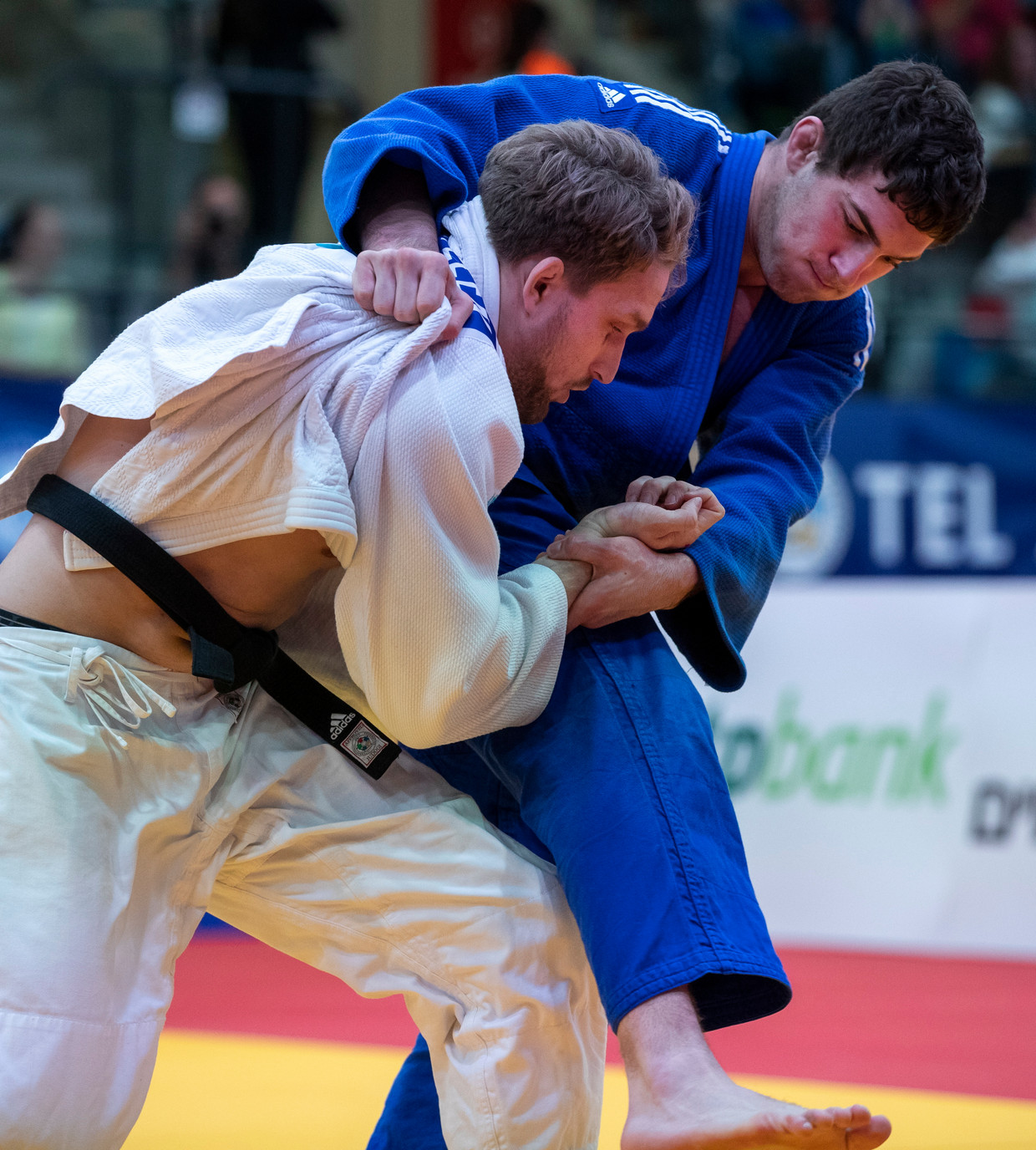 'Contact sports were immediately the most dangerous group in top sport. Because you are very close to each other and are going to pick each other, we also had to wait a long time in training before we were allowed to go back on the mat in full. It was July 1, if I'm correct. '
The Budapest Grand Slam is the first major test case. 'I call it a gauge. Whether it succeeds as we envision it in the judo world. Does that work? Whether we can continue that line if there is no vaccine and we still want to practice our sport internationally. That's what this tournament is all about. Does it work the way we conceived it. The follow-up tournaments, such as the European championships in Prague a month later, depend on that. '
Budapest announced the participation of 500 judokas. On Wednesday came the toughest cancellation, that of the Czech Lukas Krpalek, the Olympic champion up to 100 kg and the reigning world champion in the over 100 kg category. He tested positive on departure from the Czech Republic and said he would do everything he could to make it to the European title fight in his own country.
Maij: 'Yes, there will be 500 judokas, the reports said. But a lot of them fall off every day. Precaution? I cannot fill it in for other countries. What the covid situation is like there, what politics says must be done in those countries.
'We are prepared. We were tested in the Netherlands last Friday, we were tested in the Netherlands on Sunday and on our arrival in Budapest on Wednesday we were tested again. We enter the hotel and hall through a corridor.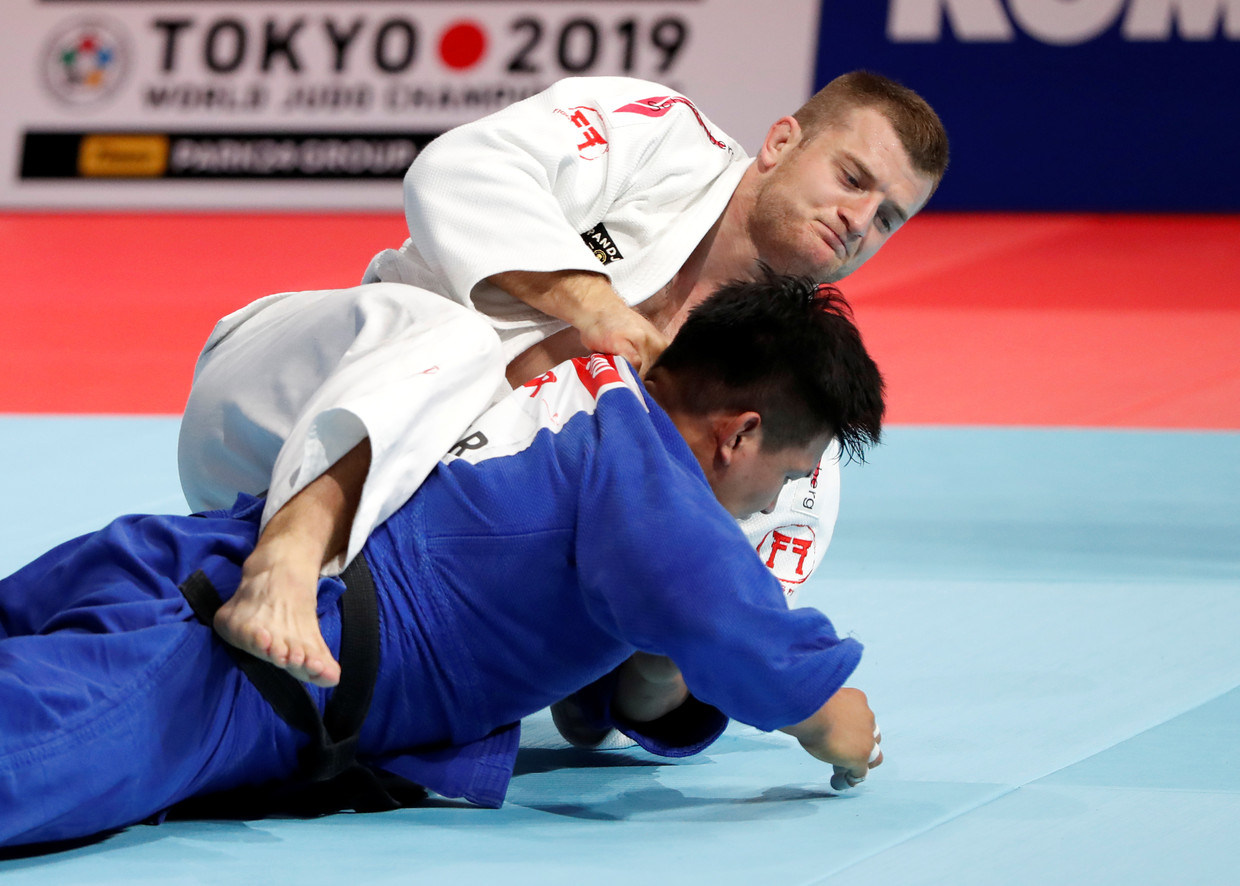 'We know such a bubble from our internship in Germany. We went to Cologne earlier this autumn to spar with the German top judokas. It was hotel, work out, hotel, work out, eat, sleep. Fill out your forms and get tested. You do it because everyone wants competition. So, as a coach, I'm also looking forward to Budapest. '
There were men and women who were less interested. Kim Polling, the Dutch star judoka among women, came out for it by canceling publicity. Others remained quieter. Henk Grol and Roy Meyer, the aces who duel for the one Olympic ticket in the 100-plus, are not with them to Hungary.
Maij, without mentioning a name: 'They say: this is not convenient for us yet. We focus on the European Championship in Prague. Any athlete has the right to say, I don't want to, given the circumstances. We consulted with every trainer and management team. Do we want this or don't we want this? That is where this thirteen-member team came out. '
It is led by the reigning world champion under 90 kilograms, Noël van 't End. His special title, in Tokyo's legendary Budokan, has the national one
judo team a great deal of self-confidence. Maij: 'When someone wins a world title, that gives faith to a team, to a program. It offers faith in the staff, the coaches, their approach. That is, in my opinion, the greatest gain from such a world title. You see: we can do that. And Roy Meyer came third at the same World Cup in Tokyo, just like Michael Korrel. We have a team that you can go to the Olympics with and that can really compete for the prizes. I firmly believe in that. '
But first Budapest.