In football, corona has now become part of the game, get used to it
At AZ, a total of 17 people, including 14 players, tested positive for corona in recent days, but the club has nevertheless flew to Naples for the Europe League match against Napoli. At PSV, which Granada receives, the number of infected players is also increasing. In the meantime, complete cycling teams have to leave a grand tour with two positive cases within seven days.
Is football so careless?
'No, I don't think so. Firstly, they are two different sports. By analyzing nearly 500 matches, we have been able to demonstrate that contact moments are extremely limited during a football match. Players are only close to each other for a short time during cheering, corner kicks and rioting. It is in the open air, in stadiums where the audience is missing or at least cannot get close. That is different from riding quite close together for hours in a cycling peloton. '
And yet at AZ there seems to be an explosive outbreak with first nine and then another eight infections.
'The situation at AZ is under control. The positive cases can be traced back. I understand that the outside world is talking about an uncontrollable outbreak, but that number has also increased because a lot and in-depth testing has been carried out. People are taken out before they are really contagious and they are also counted in the positive tests. AZ can still easily send the minimum of thirteen negative players as the Uefa wishes. '
The virus has an incubation period. Perhaps there is now a player with him to Naples who can infect others later.
'You always run that risk. Official tests are a lock on the door, but the virus can always crawl back in through the kitchen window. No matter how well you close your bubble. You cannot give guarantees. Behavior is crucial. All protocols have to be followed very tightly. '
Still it rubs. As if professional football is above all else. The show must go on.
I get that thought. Note: five league matches have already been played in the Netherlands. But like other industries, professional football wants to keep the industry afloat. That will not work if the football is dropped for a year, then you get a clear cut. We all work countless hours of overtime to achieve this. Sport connects, stimulates, offers entertainment and relaxation. Football has more than four million fans in the Netherlands, who have to stay at home as much as possible because of the virus. Role models can help keep children moving. You shouldn't underestimate that social function. '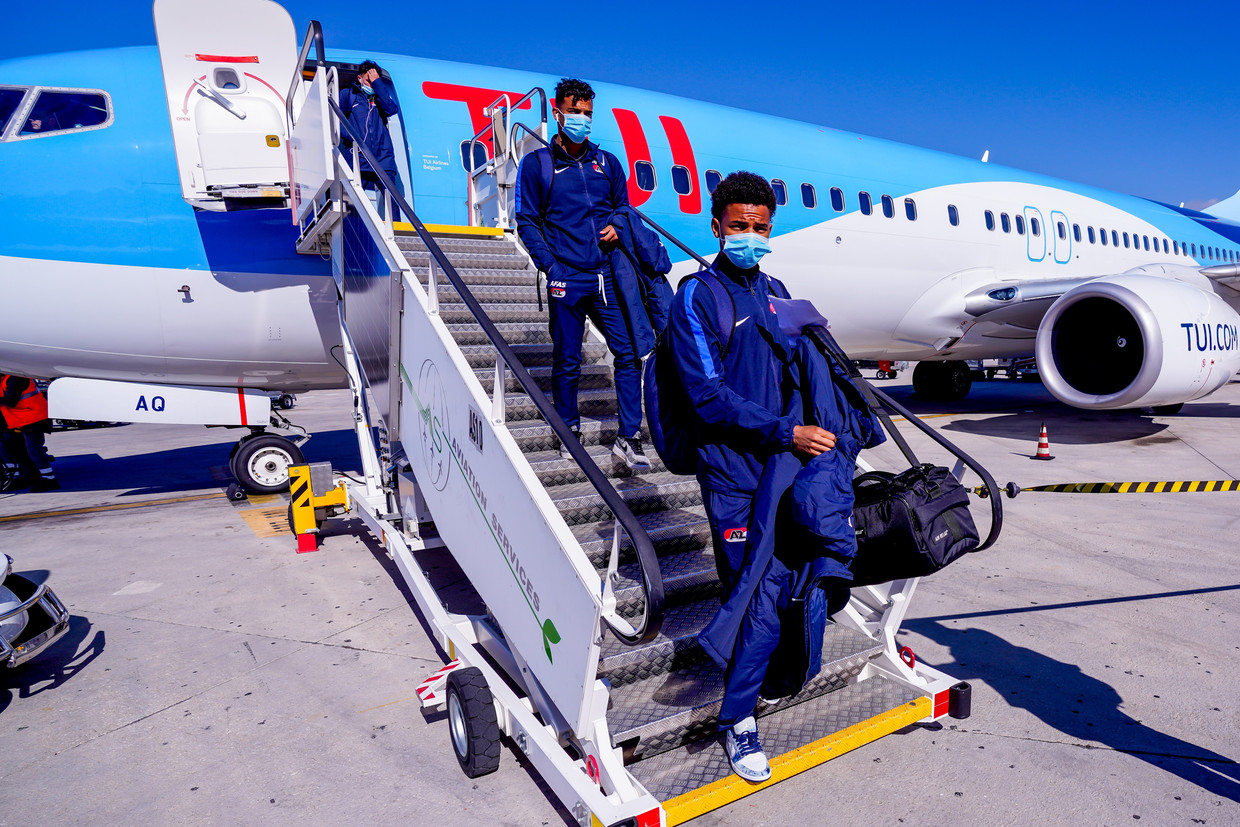 Why isn't Napoli-AZ just postponed?
'Every organization makes its own decisions. It is difficult to catch up with a European game, there is a lot of travel time involved and due to the corona crisis the calendar is already quite full. The Tour can continue if a team leaves, but not a football match. A football club can also line up other players. That is not possible during a major cycling round. '
AZ must fall back on youth players, international top clubs have enough top players. The gap widening due to corona?
'Top sport is by definition unfair. You can also have a regular flu wave or an injury wave. These are weird times with measures that sometimes feel strange, we have to accept that. We must ensure that the number of infections is limited as much as possible, otherwise you as a Dutch club will indeed have even more disadvantage. But that is a huge job. Sometimes an image is painted as if all professional football players in the Netherlands are millionaires. At the smaller professional clubs, many four players carpool to the club in a small car. There they face enormous challenges. Just like AZ does everything it can to continue to compete at its level. Corona has become part of the game, but we are not yet ready to accept that. '