If you receive a new turnover subsidy, you have to hand in the other one
The fixed costs allowance (TVL) was a relief for many ailing entrepreneurs last summer. With this scheme from the second support package, they could, in case of more than 30 percent loss of turnover, receive compensation for part of the rent, energy bill and stocks in addition to wage support. But many entrepreneurs did not know that this new allowance would partly come at the expense of the wage cost subsidy (the NOW, in full: Temporary emergency measure bridging to maintain employment).
They will find out now that the UWV benefits agency prepares the bill for the corona support. Both the NOW and the TVL are an advance payment based on expected revenue loss. Since mid-April, employers have been able to report how big the economic downturn was last summer. It is then calculated how much subsidy they were entitled to. Many entrepreneurs find out that they have to repay more NOW than estimated, because they received TVL in the same period. This is added to the turnover.
Effects

For every extra euro of support from the TVL, roughly 20 cents less is paid NOW. At the time, it was set up in such a way to avoid double subsidization of employers. According to employers' organizations VNO-NCW and MKB-Nederland, it feels unfair for some entrepreneurs. 'You get support because you are in trouble, and that means that you get less support in another area.'
The Ministry of Social Affairs says that the consequences of the crisis have 'increasingly come into the picture'. Not least because the TVL has been increased further in recent months under pressure from sector organizations, as a result of which it has an ever greater effect on the amount of the benefit from the NOW scheme.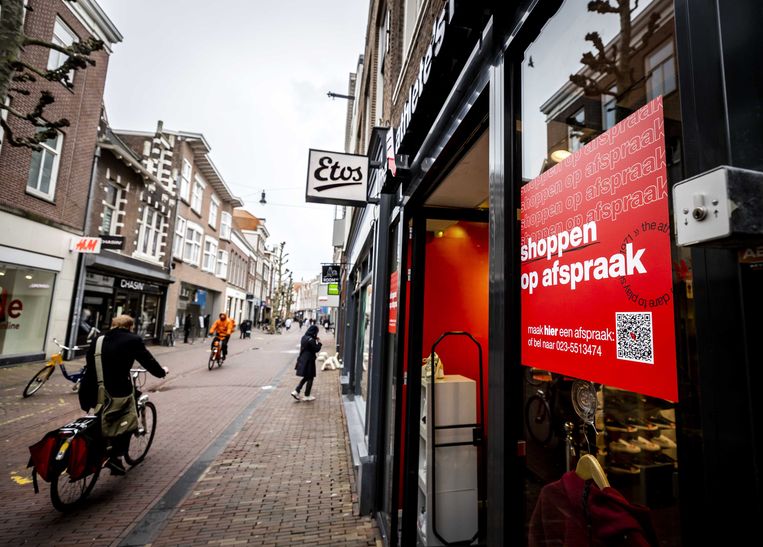 The cabinet has tried to adapt it by extending the NOW subsidy somewhat. But the recent increase in the TVL to 100 percent means that hundreds of companies are no longer entitled to NOW because they no longer meet the 20 percent loss of revenue threshold. Dozens of companies would even receive less support on balance due to this increase in the TVL, Minister Wouter Koolmees recently wrote to the House.
According to the employers' organizations, entrepreneurs who, partly because of this construction, must pay back NOW support should be treated generously. They should first be given a 'breather' for two years and then be given ten years for reimbursement. The UWV benefits agency announced earlier that it would be lenient with payment arrangements. A sample has already shown that 60 percent of entrepreneurs have to repay wage support.
Leon van der Klooster has a 50-plus fashion business

'Last year I made more than a million less turnover. I did get NOW for my employees, but the real costs were in the fixed costs. I have 4 tons of clothing hanging that no one has seen yet. When I heard that a TVL was coming, it really felt like a lifeline, but it turned out to be a blood vessel. Because of that arrangement, I have to repay 7,000 euros NOW. That is 20 percent. I am not a victim, I am not going to be pitiful. As an entrepreneur, I take that burden on my shoulders. But if one scheme is used to shorten the other, your pants will drop. '
Astrid van Loon has a lunchroom with her husband

'After we had been completely closed in March, we were allowed to partially open this summer. Instead of 27 tables, we could only serve 16 due to the guidelines. The loss of turnover was therefore still 35 percent, but because I had received TVL during that period, we had to repay all NOW: 12,000 euros. When my husband and I found out, we immediately shut down the computer. I was so baffled. As an entrepreneur, we sink deeper into misery every month. I cleaned out the children's money boxes, I took a temporary job at the corona vaccination street but the earnings were deducted from my emergency allowance (Tozo). I really feel that the civil servant who makes these arrangements does not understand what we are experiencing as an entrepreneur. '