Hungarian MEP quits party Orbán after gay sex party Brussels | NOW
Conservative Hungarian MEP József Szájer, who was arrested at a gay sex party in Brussels for violating the corona measures, has resigned his membership of Prime Minister Viktor Orbán's ruling party Fidesz.
When Szájer was arrested after trying to flee through a drainpipe, ecstasy was also found with him.
Fidesz is openly against equal rights for LGBT people. Szájer stepped down as a member of the European Parliament on Sunday, where he has been in since 2004. The former MEP had previously collaborated on, among other things, the Hungarian constitution that canonize marriage between man and woman.
According to the Hungarian Prime Minister, Szájezer's action is "unacceptable, indefensible and incompatible with the values ​​of our political family". Orbán told a Hungarian newspaper on Wednesday that the work his ex-party colleague has done for Fidesz for 30 years will not be forgotten.
The Brussels police had raided the orgy above a pub in the city center on Friday after complaints from neighbors. Officers found about twenty men, partially or completely undressed.
On Tuesday, 59-year-old Szájer already expressed deep regret for violating the corona measures and promised to pay the fine. Incidentally, the man denies being an ecstasy user. He "asked everyone not to relate this to my homeland or my political community".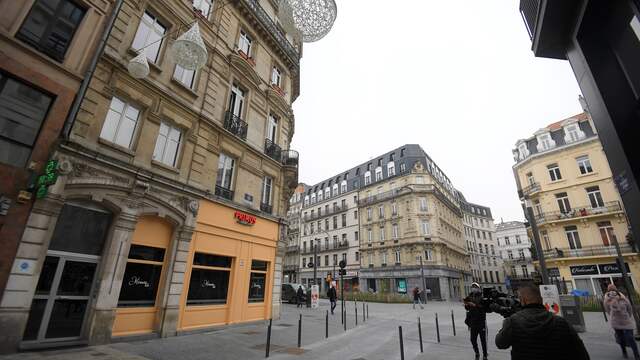 The location in Brussels where the MEP and about twenty other men were found. (Photo: ANP)
.