Hopkins was almost afraid to speak to Foster before The Silence of the Lambs | NOW
Anthony Hopkins was afraid to speak to Jodie Foster when he learned that she would be his co-star in the film The Silence of the Lambs.
"I thought she just won an Oscar," the 83-year-old actor remembers nearly thirty years after its release in a conversation with Foster for Variety.
Hopkins initially thought his agent had sent him a script of a children's movie when he got the title The Silence of the Lambs saw. But soon he changed his mind. "After ten pages, I called my agent and asked if I was really offered this role because it was the best script I had ever read."
Foster, in turn, was impressed with Hopkins. Before we started going through the script, we didn't talk much, just waved at each other. When we sat across from each other and you took the part of Hannibal Lecter, I felt a chill coming into the room. almost as if we were afraid to talk to each other. "
The voice of Hopkins' character, a serial killer, has also stayed with Foster. "There was a metallic touch to it, which was further emphasized by the sound mixer."
Hopkins and Foster at the 1992 Oscar ceremony.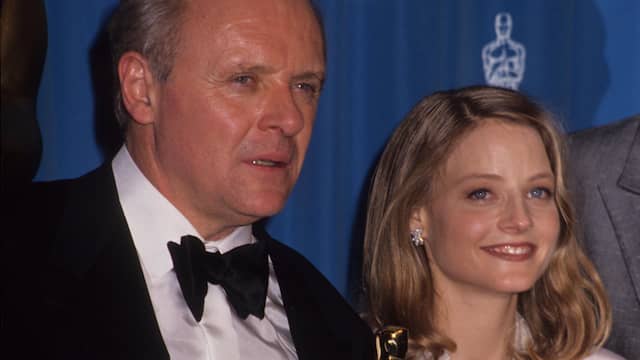 .