Heerenveen declares war on loyal mascot, Hendrik Pasveer does not take it
Yes, Heero is still there, the mascot of Heerenveen, a Norwegian warrior with blond curls under a funny helmet with horns, a happy smile and a pompeblêd as a tongue. He runs laps of honor in the Abe Lenstra Stadium. He urges home supporters to support the players and tries to let children shoot at the bar during halftime. He shakes hands with the opponents and in good spirits receives whistles from the visiting supporters.
But the inside of the suit has undergone a major change after 22 years. No longer does it hide the man who lovingly put on the blue-and-white striped uniform for the home games, put on arm and leg warmers to make the limbs look cozily plump, and donned the merry Viking head before stepping onto the turf. . Today there is a pool of replacements – eight have worn the suit so far.
Threats

For the old warrior the joy is over. The management of Heerenveen has suspended Hendrik Pasveer (52), who started as a volunteer in De Feanstore 26 years ago and has been in permanent employment as a house and decorative painter since 2009. The labor relations are seriously disrupted, according to general director Cees Roozemond 'with several people in the organization'. There are allegations of culpable acts and threats. He is no longer welcome as a painter, nor is Heero.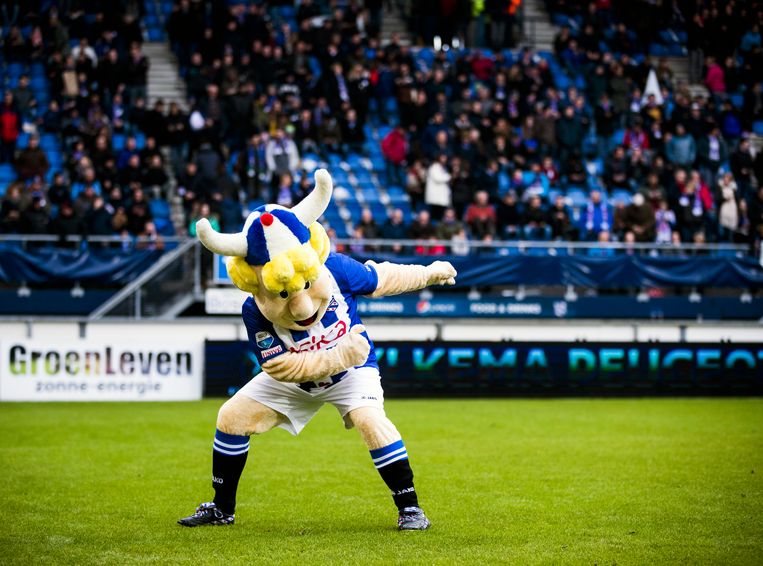 After mediation attempts were unsuccessful, the two parties met in a fierce confrontation halfway last month before the subdistrict court in Leeuwarden. Judgment will be made next Wednesday. Does the club rightly want to get rid of him, the man who was the longest-serving mascot on the Dutch fields?
The old guard of the club has already taken sides. In those ranks, there is already a limited appreciation for the current management. In their view, the conflict mainly symbolizes the metamorphosis from a previously warm club with friendly manners to a cold organization with a board without a sense of roots and traditions.
Big club heart

Former chairman Riemer van der Velde (81) sent a statement prior to the session, in which he calls Pasveer a man with a big club heart. 'It touches me very much that the club that presents itself to its supporters as a sympathetic professional football organization intends to say goodbye to a loyal employee in this way.'
Former trainer and club icon Foppe de Haan (79) has watched with sorrow. 'I know Hendrik as an extremely loyal employee. As Heero he was very energetic, he did it with a lot of fervor. As a painter, there was also little to criticize about him. When you commented on him, he sometimes wanted to react snidely. The trick is to deal with that. If there is a problem, you should sit down and discuss how you are going to solve it together. It's gotten completely out of hand now. In any case, that's not a sign of great leadership.'
The protagonist is silent. Pasveer has inserted 'media silence' between the hearing and the verdict. He has been called a lot: Heart of the Netherlands, Jinek, Football International, newspapers; as a symbol and signboard you simply attract attention. So not for the time being. Pasveer's lawyer, Megan Bakker, expresses her client's feelings. "The club was his life. He got up with it and went to bed with it. He spent all his free time in it. He's spent half his life doing it.'
Director Roozemond regrets that this has happened. "But things like this are a part of it sometimes." After he took office in 2019, he has already said goodbye to fourteen employees in a cutback operation. "That wasn't fun either."
Struggle With Imaging

Roozemond struggles with the image in the dismissal procedure, as if the club is aiming for Heero. According to him, Pasveer performed that function properly, 'always in a cheerful manner'. But his successors are also doing 'a fantastic job'. Roozemond: 'Heero is a household name within the club and will always remain a household name.' Roozemond himself will leave after the current season.
It is not possible to mark exactly where the conflict started. According to lawyer Bakker, Pasveer went to the management during the corona time with the warning that the club was too lax with the rules. Visitors entering public areas in the stadium were barely asked for a valid QR code. He got no response. Bakker: 'He didn't feel taken seriously. He was told not to interfere, he was just the painter, he had to know his place. But he was just worried about it.' Pasveer, she explains, was actually extremely careful herself; he was not vaccinated. "Once he couldn't act as Heero, he warned his replacement. He wasn't even obliged to do that.' Later, he had a shot.
Director Roozemond has a different version. 'We respected the fact that he had not been vaccinated. But that meant that from now on he was not allowed to stay too close to the players. He had a hard time accepting that.' He denies that the control on visitors was inadequate. 'On the contrary. We had every interest in maintaining the bubble.'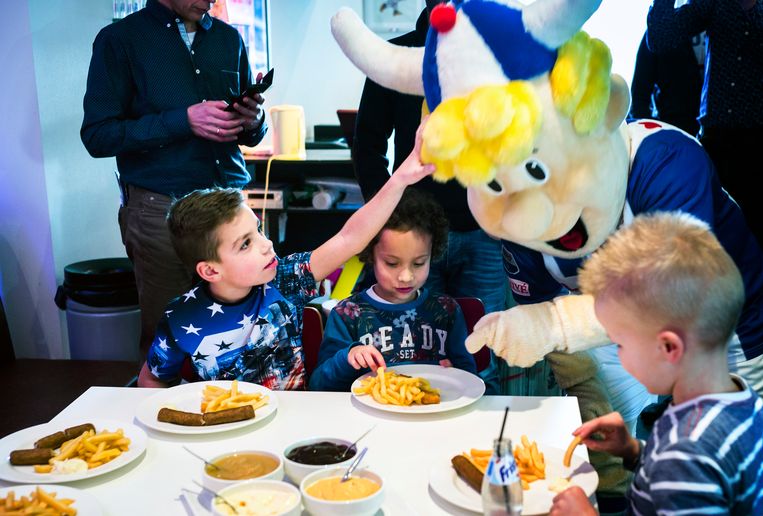 He said it had rubbed off before. "There had already been some incidents. Let me put it this way: Mr Pasveer has some difficulty with authority.' He leaves open what exactly happened at the time. 'The case is before the court, I can't say much about it in terms of content.'
Covert recordings

That the trenches are deep became apparent during the hearing, when a meeting was discussed between the painter and Roozemond. Pasveer had secretly recorded it. It would be heard that the director bites him that he should 'shut his mouth'. Counselor Bakker: 'That is not pleasant if you have always had a good relationship with the club in the years before.'
Roozemond urged the judge to listen carefully to the entire recording. He says the comment was meant in general; 'that some situations demand that you better keep your mouth shut, sometimes as a director, sometimes as a painter'. 'The passage is not indicative of the atmosphere during the conversation and is completely taken out of context.'
The other side of the table wouldn't have been indifferent either. What came out: Pasveer had said that 'there is a bomb under the club' and that he could 'make or break the club'. Roozemond speaks of 'threats and blackmail'. Bakker calls it 'a matter of interpretation by the other party'.
Although the management received some critical questions from supporters, the official supporters' association Feanfan keeps aloof. Chairman Jildou Visser: 'I don't feel the need to respond to this. Every story has two sides and I can't possibly judge which version is correct.' The other company with fans, Nieuw Noord, says that they are 'too busy as a fanatical supporters to keep us busy with labor disputes'.
Not all ties have been cut between Pasveer and the club yet: his stepson is in the selection under 21. He only climbs the stands when he plays. He really doesn't need another Heero to cheer on Demo.