Hari does not live up to boast: knockout against Adegbuyi
The game started well for Hari. He knocked Adegbuyi to the ground twice and won the first two rounds. He only had to survive Act Three to win the match. However, he did not succeed. The Romanian knocked Hari down twice and caused a double nose fracture in the Moroccan. After the second knockdown, Hari was unable to get up. Shaking his head and a bloody face, he resigned himself to his loss.
Hari's big words before the match did not help him. He warned the public not to go to the bathroom as the game could be over in seconds. He also described the difference in level between the two fighters as Heerenveen against Real Madrid and he promised to decide the match with a knockout in the first round.
In the last round, Hari insisted on keeping his promise to knock out Adegbuyi, while this was not necessary. He was ahead, but took extra risks. This allowed the Adegbuyi to get through with his right fist and ultimately cost Hari the victory.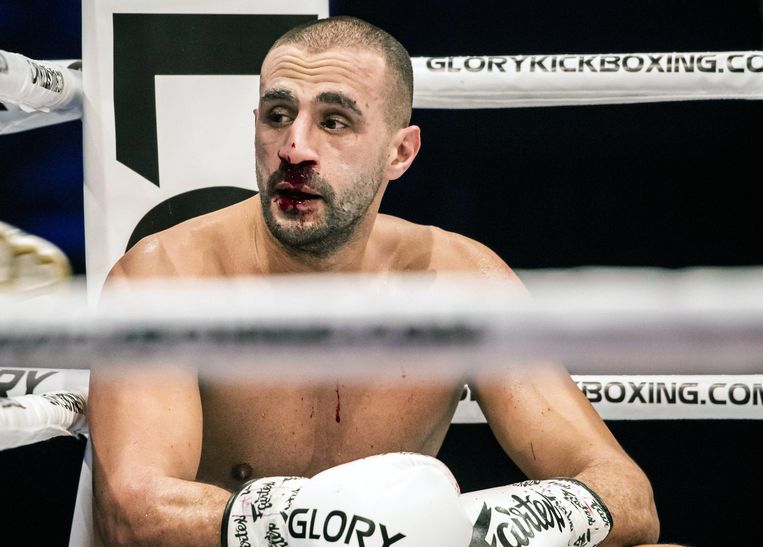 Afterwards, Hari was unwilling to comment on his defeat. He left the gym in silence. Adegbuyi was beaming in front of the camera: "I am also one of the best kickboxers in the world," said the 35-year-old Romanian. He also said that Hari's provocative statements had given him extra motivation.
He said he was not yet engaged in a possible title fight against Rico Verhoeven or the Belgian Jamal Ben Saddik. On January 30, 2021, they will compete against each other in a battle for the world title. Presumably, by defeating Hari, Adegbuyi has forced a chance to face the winner of this fight later.
Should Verhoeven win this game, it would be the third time that Adegbuyi gets a chance to rob Verhoeven of the world title. In 2015 he had to lose it twice against the Dutch champion. In Lille he lost no chance on points and in Amsterdam he was already knocked out in the first round.