From crisis fear to overheating: where does the pandemic economy's madness end?
After a short, severe corona contraction, the Dutch economy is above its pre-pandemic level for the first time, CBS announced on Tuesday. But shortages are increasing and prices are rising. A harbinger of a big blow?
Not a trace of empty shelves in toy store 't Holtschöpke, a stone's throw from the Maas. As is usually the case at weekends, it is mainly Germans who shuffle through the shopping streets of Venlo. Inside, the hand puppets, wooden marble runs and costumes are piled high. But ask owner Sandra about it and you'll hear a completely different story.
'Dolls, puzzles: there is a shortage of everything,' she says from behind the counter. 'You may not see that, but we have to be very creative to keep the supply up to scratch.' Due to the rapid economic recovery, there is now a shortage of parts from children's bicycles to packaging cardboard. With the holidays approaching, this retailer is also worried. 'Every day it's a surprise what's coming our way. If I see something at a supplier, I order it immediately. But some of the stuff won't arrive until next year. Our folder is also delayed by the way.'
Job record

It's the story of the pandemic economy in a nutshell. The fear of a protracted, deep crisis has given way to rambunctious growth. On Tuesday morning, the Central Bureau of Statistics again released spectacular figures. GDP grew by 5 percent in the third quarter compared to the same period last year. "The Netherlands is clearly above the pre-corona level for the first time," reports chief economist Peter Hein van Mulligen.
Especially households let the money flow. Their spending increased by almost 4 percent between July and September. Thanks to the suspension of the contact-limiting measures, people spent more on culture, transport, clothing and eating and drinking outside the door.
Where early last year there were warnings about mass unemployment, the labor market is now setting one record after another. The number of jobs increased by 162 thousand in the previous quarter. For the first time in Dutch history, the total thus exceeded 11 million.
Overheating

Strangely enough, this economic jubilation leads to new problems. This time it's not the virus, but overheating that forces businesses to grind and squeak to a halt. Café bosses close their doors due to staff shortages. Last week Feyenoord put an end to the plans for a new stadium. Official reason: the sharply increased costs of building materials. VDL Nedcar had to stop production several times due to a lack of chips. At aluminum factory Aldel and zinc company Nyrstar, the high gas price is the culprit.
The deeper cause must be sought at the beginning of the corona crisis. Factories – sometimes as a precaution, sometimes forced by government policy – ​​scaled back their production. Energy companies drilled less gas. Container ships lay idle in the ports. The dreaded depression did not materialize and now demand is skyrocketing. The offer can't keep up.
According to researchers at the Bank for International Settlements, the deficits are exacerbated by shocked entrepreneurs building up buffers en masse. The result: rising prices. US inflation is at 6.2 percent, the highest level in three decades. In the Netherlands this is 3.4 percent. Some households are even seeing their monthly energy bill double.
Marcel Timmer, professor of economic growth and development at the University of Groningen, speaks of a 'whip effect'. This is due to the long, fragile supply chains on which the global economy relies. 'A tug at the beginning of the whip leads to a large pendulum at the end. Through just in time production, a small shock in Asia leads to turbulence in the Netherlands.'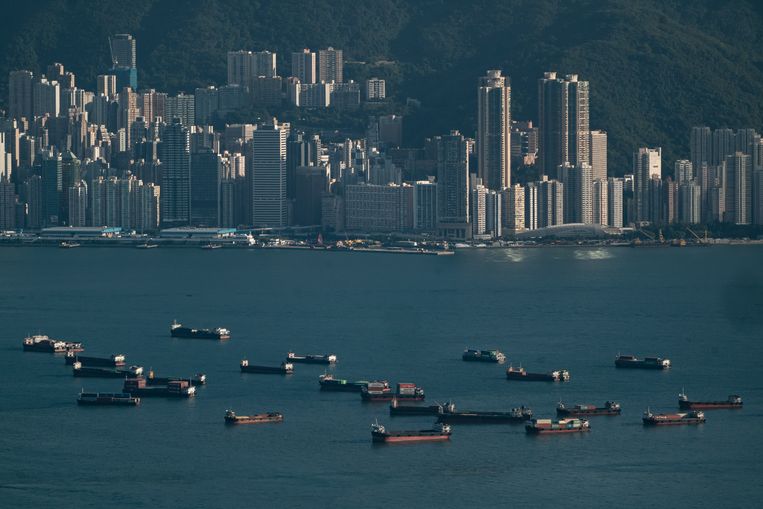 eastern bloc

It is as if the Netherlands has been taking a crash course in economics for a year and a half. All possible phenomena have passed in no time: from fear of deflation to high inflation. From depression and contraction to a boom with record growth.
How to characterize this new reality? Some economists already speak of a 'deficit economy'. An unfortunate term, thinks Timmer. 'When I think of shortages, I think of the countries in the Eastern Bloc in the past. Basic necessities, such as food and medicine, are then not available. In a market economy like the Netherlands, everything is simply available. As long as you're willing to pay for it. So I would say: save that word deficit economy for really urgent crisis situations. Not if there aren't enough Christmas garlands in the shops.'
His Groningen colleague Dirk Bezemer, professor of economics, agrees. 'The shortages in the Eastern Bloc were chronic. Not this.' In his view, our dealing with this temporary scarcity can be a nice finger exercise for the real, permanent reduction in consumption that is necessary to keep global warming under control. Bezemer: 'Isn't it ridiculous how much we consume in the Netherlands? If that decreases, it will only be good for the climate. We really can't achieve those 2 degrees with green growth, with increasing production, consumption and therefore emitting CO2.'
Wage-price spiral

For what's going on right now, "roller coaster economy" might be a better word. Such an erratic pattern is visible in shipping containers, wood and gas. After a steep rise, prices have recently fallen again. But a return of the contact-limiting measures – in the Netherlands or in Asia – can just cause new peaks and troughs. That looks a lot like an impatient traffic jam. Motorists have to brake abruptly, after which they accelerate hard, only to come to a standstill a little later and accelerate again.
It will be exciting to see where that crazy ride will end. Like Bezemer and Timmer, chief economist Sandra Phlippen of ABN Amro expects the situation to stabilize in the course of 2022. Although other scenarios are also conceivable. Phlippen: 'Globalization had already passed its peak before corona. Supply chains have proved vulnerable. Companies can respond to this by producing in Poland instead of in China. By having multiple suppliers on hand, or by building up larger stocks. But all those measures cost money and therefore drive up prices.'
That is not necessarily a bad thing, says economist Marcel Timmer. He points to the official inflation target of the European Central Bank (ECB) of 2 percent. That has not been achieved for years. 'Of course it shouldn't get out of hand. But beware: three quarters of the added value in the Dutch business community consists of wages. So you have to keep that in mind when it comes to inflation. And given the collective labor agreements that are now being concluded, I really see no indications of a spiral of rising wages and prices.'
'Don't hoard'

Central bankers should keep their fingers crossed that it stays that way. The Federal Reserve in the United States pumped hundreds of billions of dollars into the economy during the pandemic by buying up debt. That policy is being phased out. The European Central Bank is still unsure about this. A crucial meeting will be held next month, but an interest rate hike is in any case not yet in sight. It would embarrass weaker euro countries, such as Italy. Without cheap money, they see the costs of their sky-high government debt rising sharply.
Government leaders, meanwhile, are quietly changing their course. While it was first about reviving the economy, now the motto is to curb inflation. US President Biden recently admitted that "everything costs more, from gasoline to bread" and promised action. Little is heard about the initial plans for billions of dollars in investments, either with regard to the Dutch cabinet formation.
And the consumer, what can they do? 'An economy with deficits is prone to hoarding,' says Phlippen of ABN Amro. 'If people feel that something is lacking, they start wanting it.' Her advice: don't be blinded by the looming scarcity around the holidays. 'Don't be guided by that intuitive tendency, but think: what do I really need? Ultimately, it is also a matter of our own expectations about shortages, and the associated price increase, that determine whether the current situation will get out of hand.'