French former president Giscard d'Estaing (94) passed away | NOW
French former president Valéry Giscard d'Estaing passed away on Wednesday at the age of 94. Various French media report this, including Europe 1.
Giscard d'Estaing became president of France in 1974 at the age of 48. He would remain so until 1981. His successor François Mitterrand died in 1996 and his successor Jacques Chirac died last year. That made Giscard d'Estaing by far the oldest living ex-president of France.
During his term as president, he pursued a liberal course that allowed divorce by mutual consent. Abortion was also legalized and the age of majority lowered. The last death penalty in France also took place during his term.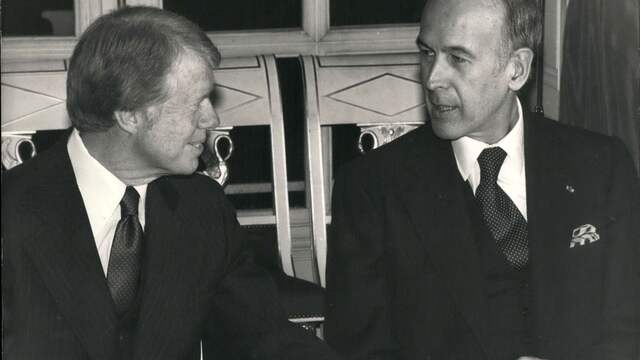 Giscard d'Estaing (r) has a meeting with his American counterpart, President Jimmy Carter (l) in 1978. (Photo: ANP)
Former president was struggling with health problems
Giscard d'Estaing had recently been released from the hospital in Tours where he had recently been admitted. It was not then disclosed what was wrong with him. The former president had to go to a hospital in Paris in September with a mild pneumonia.
Prosecutors opened another investigation into the former leader in May, after a German reporter complained about alleged pawing after an interview in 2018. He allegedly touched her buttocks several times. Giscard d'Estaing denied the charge.
.