Dutch crypto investors have also been hit by the downfall of FTX
FTX, until recently one of the most reputable names in the crypto world, filed for bankruptcy in a cloud of fraud. The exchange had an estimated one million customers. The debacle has also caused many other investors to lose confidence in cryptocurrency, wreaking havoc on the entire market.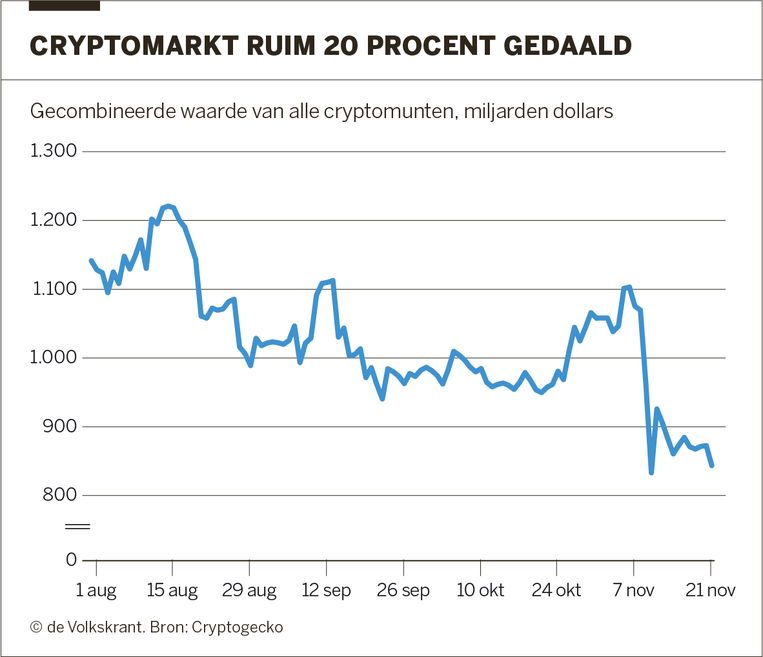 Estimates of the number of crypto investors in the Netherlands vary widely. De Nederlandsche Bank refers to reports by market researcher Multiscope and the Netherlands Authority for the Financial Markets (AFM). Multiscope estimated the number of investors at 2 million last summer, AFM at 1.2 million last year.
It is unclear how much these people have invested and what remains of it. However, the five currencies that are favorite among Dutch investors according to Multiscope and the AFM have all lost value. The price of bitcoin, in which 9 percent of all adults are said to have invested, fell by 22 percent in two weeks.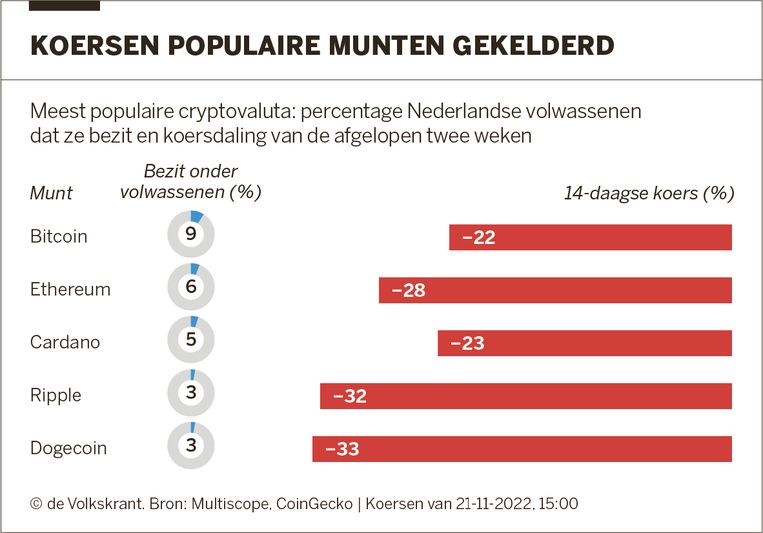 Judging by the AFM study, young investors in particular have lost money. Of all 18 to 35-year-olds, 16 percent have invested in cryptocurrencies. However, in most cases these are relatively low amounts. For example, half of all crypto investors have invested less than 500 euros in it. Yet there are outliers. For example, one in twenty young investors spent more than 10 thousand euros on it.
The value of cryptocurrencies fell sharply earlier this year, partly due to the rise in interest rates. As a result, many investors dare to take less risk. The crash of the so-called stablecoin Terra in May also led to a wave of panic selling and suspicion.