Born poor and still rising: the Netherlands was once the champion of opportunity, but inequality has grown
For many years the Netherlands was the best country for those who were born poor and had ambition, since the crisis of 2008 the social ladder has crumbled, faster than in neighboring countries. This is what Anne Gielen, professor of economics at Erasmus University Rotterdam, states in a recent study. 'We see the decline starting in 2010, the year in which the effects of the 2008 financial crisis were really felt.'
Despite the severe crisis, this was not an inevitable consequence, she believes. 'Countries such as Finland and Norway were able to maintain mobility.' However, those two Scandinavian countries were an exception: in most countries with a highly developed economy, upward mobility has decreased since the crisis.
Society here is partly overtaken by its own success, says Daniël van Vuuren, professor of economics at Tilburg University. For much of the 20th century it was a matter of course: children would get the material better than their parents. Nearly four in five children had a higher income at the age of thirty than their parents had when they were thirty themselves.
Van Vuuren: 'Now that our economy has been well developed for decades, it is becoming increasingly difficult for the next generation of children to surpass their parents.'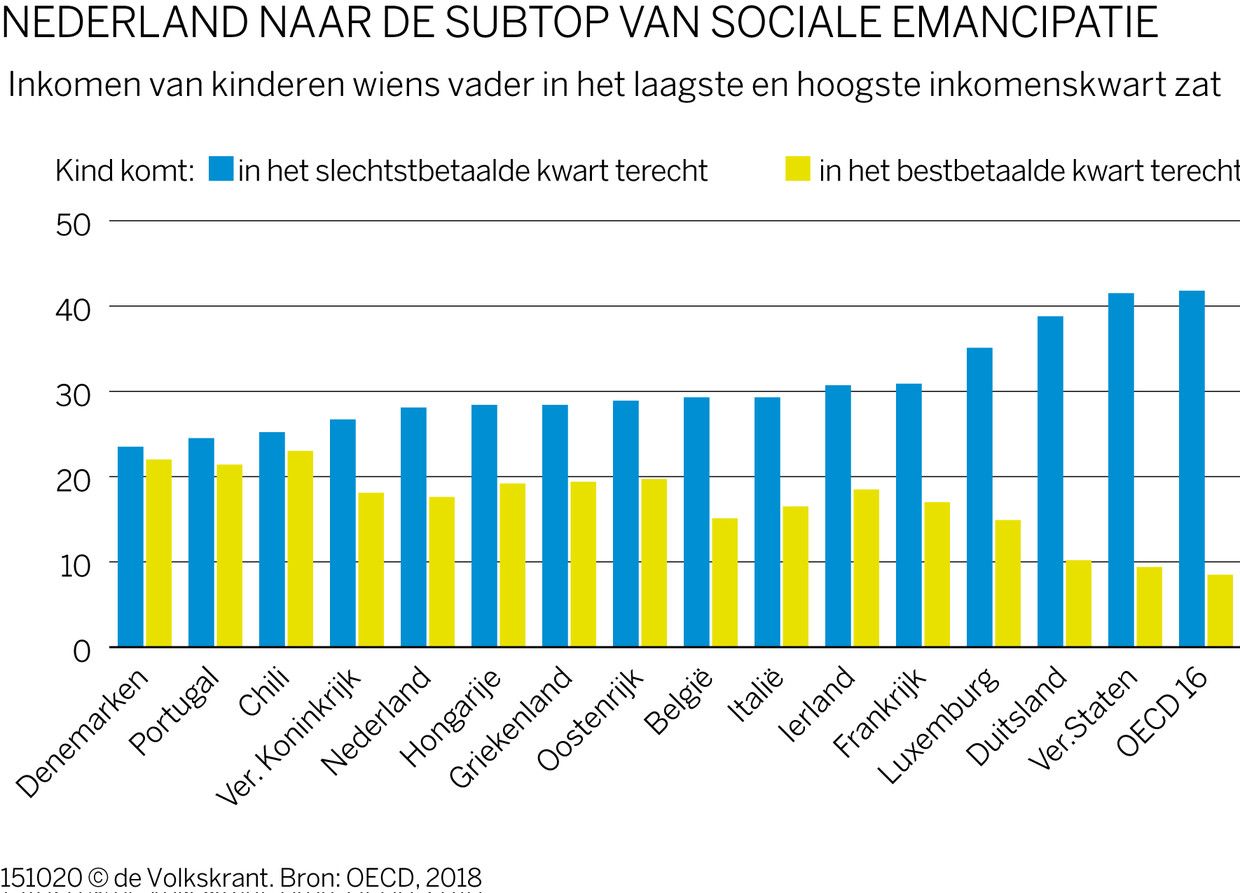 Education also plays a role in this, he suspects. Young people in the 1960s and 1970s were given many more educational opportunities than their parents, and thus earning opportunities. This does not apply to the new generation: its parents are already relatively highly educated, which you cannot easily catch up with.
In many emerging economies, such as countries in the former Eastern Bloc and in Southeast Asia, this is still possible: the new generation is doing a lot further than its parents.
Mid-range
However, it is not just about whether children on average earn more than their parents. A possibly even more important question for society is whether children can climb socially: can a poor child make it to the middle class or higher? And will a member of a rich family automatically earn a lot of money himself, or is social decline also possible?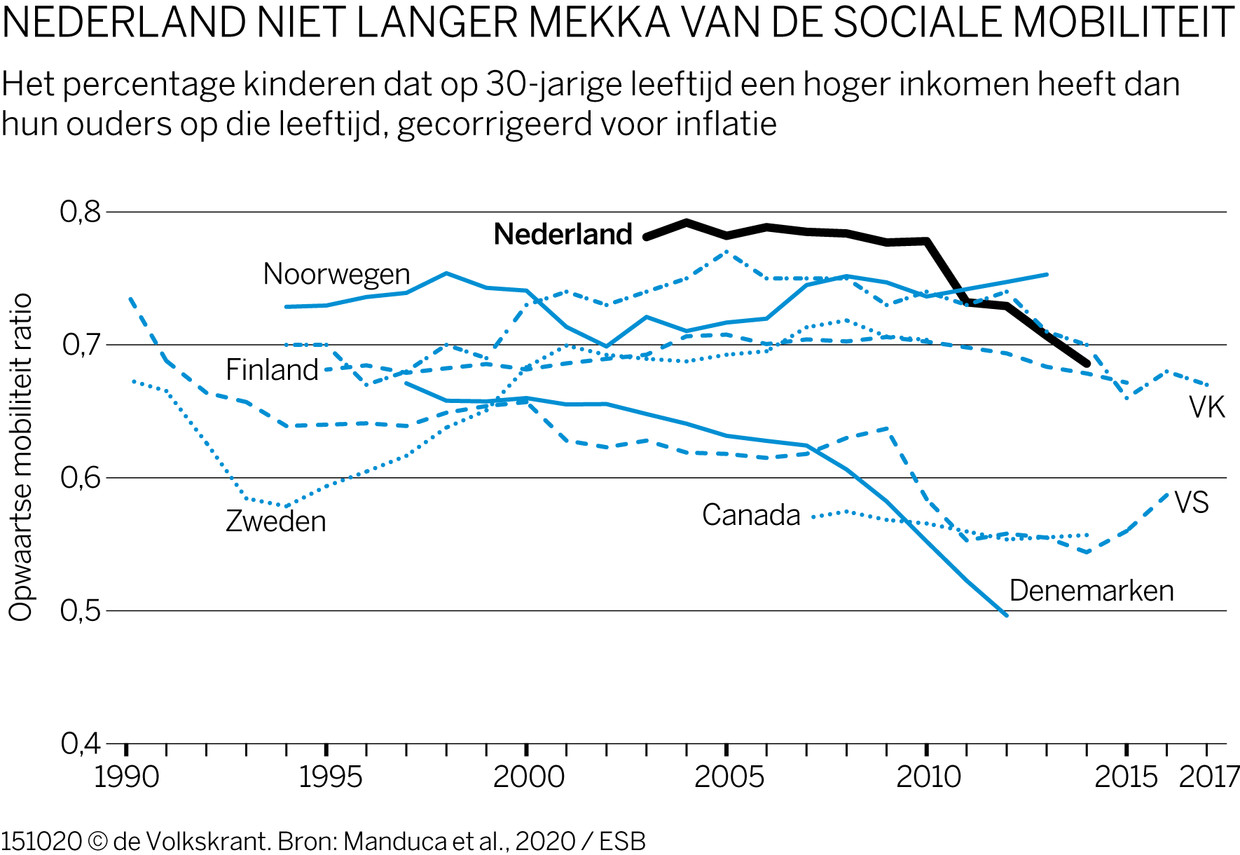 'Unfortunately, we don't see such a great development in that area,' says Van Vuuren. 'Certainly, in the Netherlands it is still possible to turn a dime into a quarter. But we do see a decline in the possibilities for that. ' Data from the OECD shows that fewer and fewer children from families in the poorest quarter of the population manage to climb to the richest quarter.
However, the Netherlands is still doing relatively well in this respect: in the United States, but also in Belgium and Germany, the chance of such a social increase is much smaller.
The United Kingdom is notable in that list: despite the deep-rooted class society in that country, the chance for children from the poorest quarter to climb up to the richest quarter is still higher than in the egalitarian Netherlands.