Birkenstock: makers of ugly slippers now sought after as a multi-billion dollar investment
They were once considered by fashion enthusiasts as dull rather than groggy and just as unhip as the sexless walkers of Mephisto and Ecco. Comfortable? Yes, but rude and above all: extremely ugly. How different is that in recent decades, now that every trend follower has one or more pairs in his closet. The logical consequence: the parent company is also in demand.
Most ardent admirer is CVC Capital, which, according to fashion industry site The Business of Fashion, has advanced plans to acquire the nearly 250-year-old firm for just under 4 billion euros. CVC Capital is one of the largest private equity firms in the world. Their portfolio is broad and includes retail, finance, telecom and lifestyle. The latter category has included watch brand Breitling since 2017, and Douglas perfumery since 2015.
As expansive and international as CVC is, so local and slow is Birkenstock. The current owners are descendants of ancestor Johann Adam Birkenstock, a shoemaker in Langen-Bergheim (near Frankfurt am Main), who opened his business in 1774. Birkenstock's focus was on shoes that support the sole of the foot, his great-great-grandson Konrad invented the famous suede on cork footbed in 1896. Konrad's son Carl grew into a true podiatrist, partly thanks to his successful book Foot Orthopedics – System Carl Birkenstock from 1947.
Muesli

In 1963, the company launched 'Madrid gymnastic slippers', with one instep strap, which would probably never have left Germany if German-American tailor Margot Fraser hadn't discovered them during a spa vacation in Bavaria in 1966. Due to a foot injury, she got the Madrid slippers there. warmly recommended. She was very enthusiastic, smelled opportunities and decided to introduce them to the United States. There, because clothing sellers found them too ugly, they ended up in health stores, next to the muesli. It took a while, but eventually they became very popular with nature researchers and hippies. In 1973, the Arizona model, with two straps on the instep, came onto the market.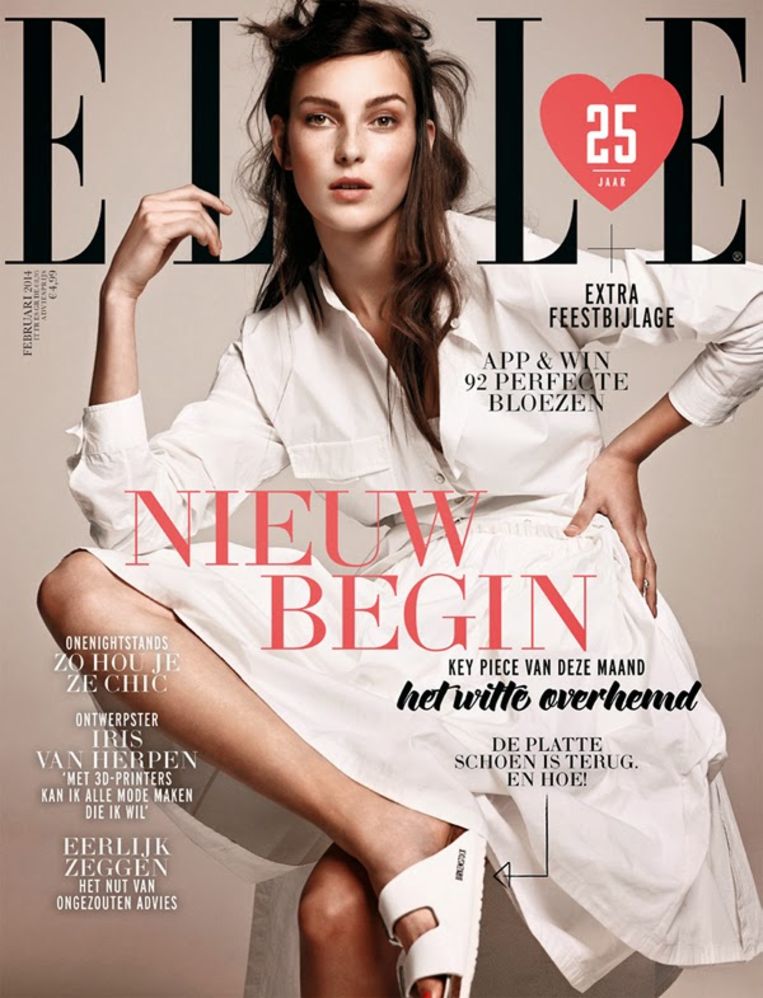 From there, the advance of the Birkenstocks was still slow, but steady. After campers and hikers, celebrities also started wearing them. Model Kate Moss already wore them in the 90s, actress Gwyneth Paltrow walked into the new millennium with them. Luxury fashion houses also got wind of it: both Celine and Givenchy, Proenza Schouler and Valentino made special versions of the simple slipper. Celine's version with mink lining from 2012 was nicknamed Furkenstock and sold for 750 euros a pair, including singer Miley Cyrus.
Today, just about all models, fashion editors and influencers like to walk on Birkenstocks, with or without goats' wool socks in them. The example of these role models eagerly followed: 23.8 million pairs of Birkenstocks were sold in 2019, increasing sales by 11 percent to 721 million. Net profit rose no less than 40 percent. Kinda know that CVC is eager.