Behind the scenes at the corona support providers: the panic of entrepreneurs is hard hit here
According to IT specialist Wouter Broekman, there was not even a very soft cursing that morning that after all nights of overtime, the digital emergency counter for corona support went 'live', but was completely overloaded again within 10 minutes. Perhaps because the Netherlands Enterprise Agency (RVO) only employs decent civil servants. Perhaps also because they are now used to something at the implementing organization.
Because since the RVO takes care of the subsidy scheme for fixed costs (TVL), he has had a lot to digest. Software problems, lawsuits, fraud, a burned-out Minister of Economic Affairs. On Thursday, the cabinet announced that the current support package will be extended by another three months. This brings the bill for the corona crisis to 80 billion euros, more than all budgeted expenditures of the ministries of education, justice, defence, agriculture and foreign trade combined.
A high price is also paid in the implementation. The simple task to which RVO board member Astrid Raaphorst said 'yes' in March last year has degenerated into a hercule task for the organization that usually deals with less pressing regulations, such as the subsidy for e-cars and phosphate rights for farmers.
After all, as the corona crisis deepened, the suffering of entrepreneurs grew and with it the wish list of politicians. There had to be support for starters, growth companies, large companies and a refrigerator subsidy for the catering industry. What started with the one-off compensation of 4,000 euros for severely affected sectors has grown into a scheme that reimburses up to 100 percent of the fixed costs for 251 thousand entrepreneurs.
Balancing act

The RVO can still handle it, says Raaphorst. 'But only if the scheme does not become even more complicated. Politics is looking for the edges of feasibility. I understand that, but we have to constantly balance between implementing a scheme of this size so that as many entrepreneurs as possible get their money, while still applying some customization. '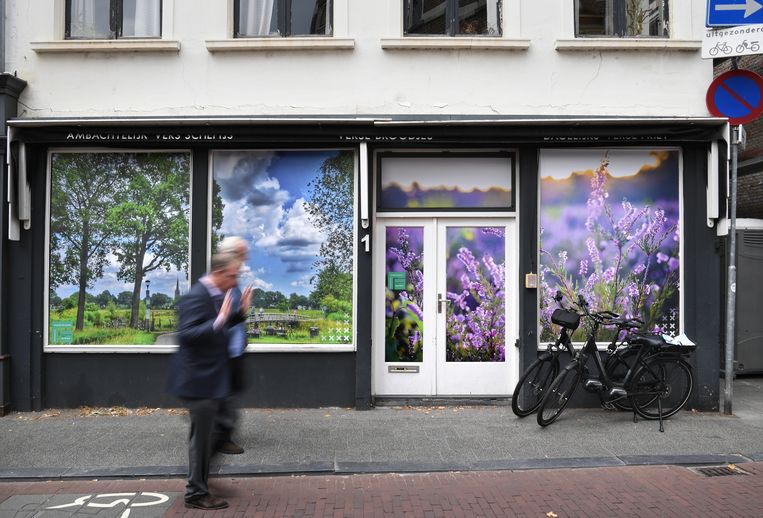 The Raaphorst TVL team, which scaled up from 10 to 400 employees, has to perform this balancing act on a daily basis. The harrowing stories of affected entrepreneurs seep into their home offices via telephone and internet connection. Especially now that the crisis has lasted longer, entrepreneurs' 'compensation capacity' is starting to run out, notices executive officer Els van der Ham. 'Entrepreneurs are proud and self-reliant people, but they too are reaching a breaking point.'
Van der Ham hears what will happen when that point is reached. She has the task of calling entrepreneurs who, because of something trivial such as the wrong sector code (SBI), are threatening to intervene in addition to the support measures. She would love to go after every tricky case, but there are too many for that. So she tries to estimate where the need is greatest. She is alert to incoherent messages. Those with lots of capital letters, few punctuation marks and illogical sentence constructions. Sometimes she just 'tastes' the panic.
Train sounds

Such as the entrepreneur from the event industry who had just become a single parent due to a divorce. The bottom of his piggy bank was in sight. On the phone he sounded nervous, he no longer knew how to continue with his company and his life. Van der Ham called him almost every week to keep a finger on the pulse. 'At one point I heard train sounds in the background, then all the alarm bells go off. I asked: what are you doing there? You don't go to work anymore, do you?'
Van der Ham cannot always help entrepreneurs and that sometimes feels powerless. Especially when it is abundantly clear that paper reality rubs against reality. "The arrangements are made to help those who are entitled to support and to keep those who don't have it out, but you always miss some good ones and always pick up some bad ones." It happened recently with someone she knew from TV. A 'public figure' of whom everyone knew what he was doing and that he was in an affected sector, but who could not prove it on paper.
At such moments Van der Ham looks for 'the edges'. For example, by advising entrepreneurs to object to their own organization. That happened 4,489 times last year, sometimes up to the administrative courts. It puts extra pressure on the implementation capacity, but it can mean that an entrepreneur can still receive an award. 'I now know some phone numbers by heart. A restaurant keeper has a child the same age as mine. Then I ask: is yours already running? '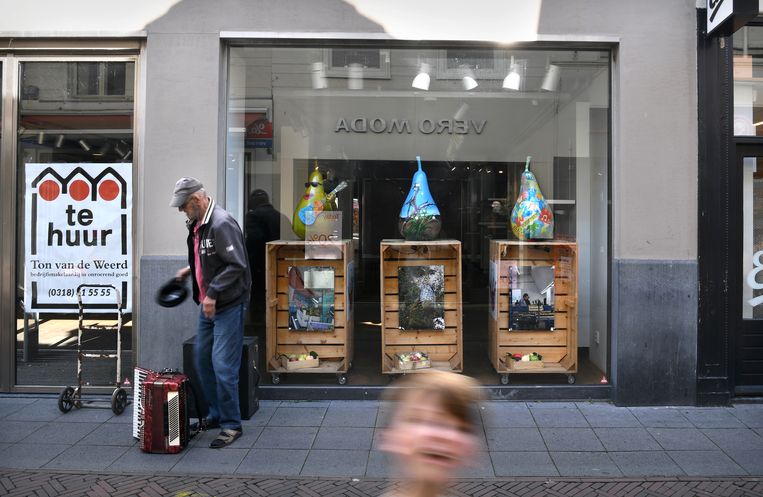 Dilemma

ICT'er Broekman thinks it is a dilemma how far he should go to help. Recently, an entrepreneur called customer service with a bailiff on the doorstep at that time. His TVL was not paid out due to a software error. At such a moment he is therefore faced with the problem: if he helps this one entrepreneur, it means that thousands of others will receive their money later. 'The basic agreement is that the collective takes precedence, but in really distressing cases that is a difficult decision.'
Although many entrepreneurs can understand the implementation problems, there are sometimes also those who take out their frustration with the RVO employees. It is not anger, but fear, Van der Ham thinks. "It's not just about the survival of their company, but also about the future of their children, their staff and the children of their staff."
It becomes more annoying when entrepreneurs try to put pressure on employees via social media, as happened recently when the name of a civil servant ended up under a letter. His phone number was distributed on social media. Another 'difficult moment' was the lawsuit that Koninklijke Horeca Nederland filed against the RVO after entrepreneurs received a letter that the support had been delayed by no less than 16 weeks.
Negative publicity

More negative publicity will probably follow: in the meantime the RVO has also started reclaiming the first two periods of corona support. Like the temporary emergency measure NOW, the TVL is an advance based on expected loss of turnover. Only when the amount has been paid will it be determined what an entrepreneur is actually entitled to. About 14 thousand entrepreneurs have to repay 100 million euros in subsidies.
The implementing organization tries to be lenient when reclaiming, bearing in mind the benefits affair and the recent investigation into implementing organizations. Also because society does not benefit from entrepreneurs who still go bankrupt because they receive sky-high claims on the doorstep. At the same time, it is also about community money that the taxpayer demands that it ends up well.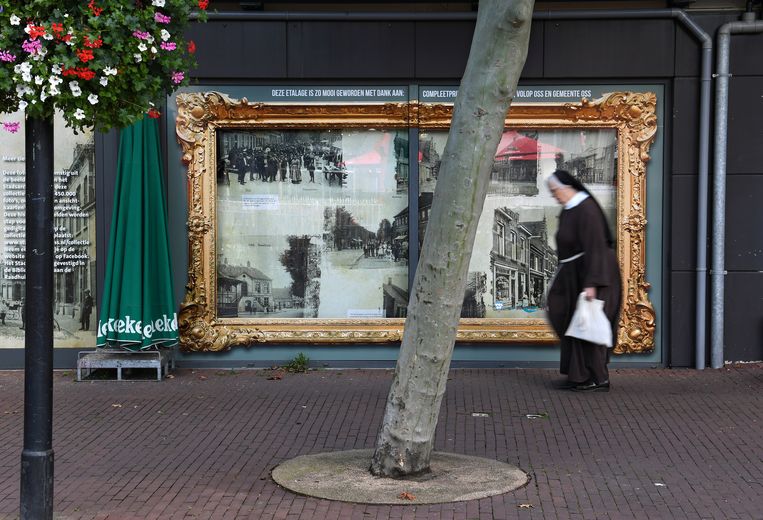 bailiffs

And that is not always the case. At the beginning of this month, the RVO sent bailiffs to at least 400 companies because they allegedly committed fraud with the fixed costs allowance. A declaration was filed against another 1,133 entrepreneurs. This happened partly in response to signals from banks, which saw that large amounts were being deposited into dormant accounts. The improper use is also sometimes more subtle: companies that lost turnover due to Brexit may also have used the TVL.
Director Raaphorst finds this development 'exciting'. 'Until now, there has been a lot of attention in society and politics for distressing cases and paying out money as quickly as possible, but that will soon turn to cases of fraud and the legality of the implementation of the scheme.' According to her, one thing is clear: the hospitals may be emptying, but the end of the crisis is not yet in sight for the RVO.
This means that IT specialist Broekman will still have to set his alarm clock at 6 o'clock a few times to open digital emergency counters. The starter scheme was supposed to go 'live' on Friday, but that fell through. This time because the Ministry of Economic Affairs and Climate Policy was too late to give the starting signal. Another attempt will follow on Monday.
The arrangements: from Tozo to Tonk

TVL (Fixed Expense Allowance): Employers with more than 30 percent loss of turnover can get up to 100 percent of their fixed costs, such as rent and telephone bills, reimbursed by the Netherlands Enterprise Agency. The subsidy ceiling was raised on Thursday to a maximum of 1.2 million per (large) company.
NOW (Emergency Measure Bridging for Work Retention): Employers with more than 20 percent loss of turnover can get up to 85 percent of the wage costs reimbursed by the UWV. These are advances based on expected loss of turnover and the condition is that employees are not dismissed (the wage bill may not decrease).
Tozo (Temporary Bridging Scheme for Independent Entrepreneurs): supplements the income of the self-employed up to the subsistence level, 1,050 euros for single people, 1,500 euros for cohabitants. Everything a self-employed person and his / her partner earns is deducted from that amount. The cabinet wants self-employed workers to be better guided to other work or training in the next three months.
Tonk (Temporary support necessary costs): It is already cynically called the 'thousand things cloth': those who cannot manage with the regular corona support can appeal to this municipal counter to pay for the housing costs. This concerns, for example, flex workers who have not built up unemployment benefits. The cabinet is calling on municipalities to apply the scheme more generously, as until now only few flex workers were able to make use of it.
Tax: The tax debt of 16 billion does not have to be repaid until next autumn. Entrepreneurs can do this for five years. From July onwards, companies will have to start paying tax as usual.