As of January 1, Rotterdam will already create a barrier for pawnbrokers with a buying impulse
'Alderman, I've stopped greeting the neighbors, because that's no use anymore.' Bas Kurvers, Alderman for Housing in Rotterdam (VVD), has heard this comment far too often from his citizens, according to his taste. Particularly in the deprived areas, more and more homes are in the hands of private investors. With high rents, they ensure that tenants come and go. If you just get to know one neighbor, he has left and another one appears. And so it goes on.
With the introduction of a purchase protection policy as of 1 January, Rotterdam wants to be the first large municipality to put investors in the most vulnerable neighborhoods with this new scheme. Kurvers has already secured the support of the city council for the introduction. For the time being, sixteen neighborhoods have been designated where houses up to 355 thousand euros can only be bought if the buyer is going to live in them. This concerns, for example, unsafe neighborhoods where investors have bought up relatively many houses in recent years.
Other cities are also working hard to create a barrier for investors. The city council of Haarlem will decide next month on purchase protection for homes up to 389 thousand euros, also as of 1 January. The city council of Amsterdam will decide early next year on a scheme for homes up to 512 thousand euros. Cities such as Almere, The Hague, Eindhoven, Groningen, Nijmegen and Tilburg also expect to be able to quickly thwart landlords with a buying impulse.
What can the benefit of banning residential investors from Rotterdam?

'Procurement protection is a heavy measure. But for us, in the current madness on the housing market, it is a very important instrument to give starters and families a fairer chance on the housing market. By that I mean people of flesh and blood who buy a house to actually live in it themselves. They are people who want to build a life in Rotterdam, people who connect with their neighborhood and neighbors for the long term.
"However, those kinds of buyers are often outbid by investors. They can often offer more and, above all, strike faster. Unfortunately, these investors also include many rogue entrepreneurs. We see a lot of malpractice, from overcrowding to excessively high rents. As a result, the turnover rate among tenants is high.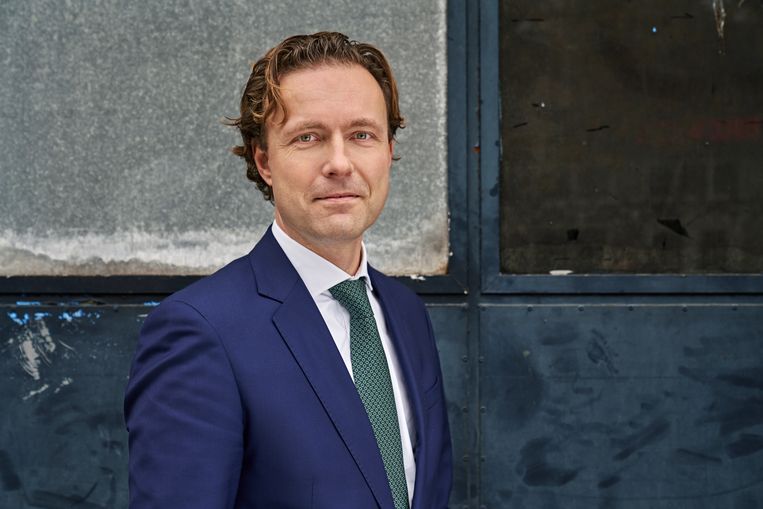 'The neighborhoods where we will be deploying the purchase protection scheme are very different. In Kralingen we are now seeing a lot of rooming and a lot of student nuisance. In IJsselmonde we also see a lot of rooming-out, but mainly rental to Bulgarian and Polish workers. In other neighbourhoods, we mainly see a scarcity of owner-occupied homes for Rotterdam residents. This brings us to these sixteen districts. If you give priority to ordinary buyers there, the whole city will benefit.'
Rotterdam is targeting rogue investors, but this affects all home investors.

'The Purchase Protection Act has exceptions. You are still allowed to buy a house for rent to, for example, your children or grandchildren. This also applies to a company house that belongs to a shop. And as an investor you can still sell your rental properties to another investor.
'We have created another exception. In the Rotterdam South National Programme, a partnership for large-scale improvement of that part of the city, we need good residential investors. We select parties that want to invest in quality of living and are not just in it for the short cut and maximum profit.'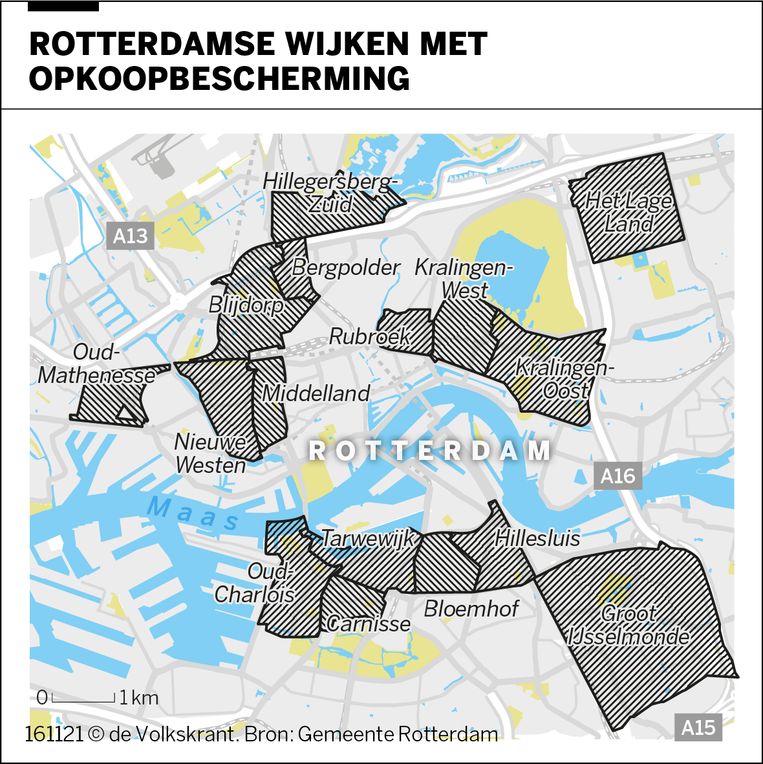 Will house prices fall if investors stop participating?

'That is the question. Ordinary buyers can also bid against each other. That remains. But they do get a fairer chance. Nor do I dare to say anything about the effect on rents. The supply of rental housing will in any case not increase in the designated neighbourhoods, where the quality of life problems are greatest. But what has been sold has been sold. And rented out. So that doesn't change.
'Good landlords still have a place in the neighborhoods without purchase protection. Fortunately, those investors are also available in Rotterdam; parties that work neatly and provide a good supply in the mid-rental sector. As Rotterdam you need that, of course.'
Enforcing these kinds of regulations is always a tricky issue. How are you going to shape that?

'We currently have thirteen inspectors in the Goed Huren en Verhuren programme. There are three more. They are all going strong. If a buyer does rent out, we will impose fines ranging from 8 thousand euros to 21 thousand euros. Plus periodic penalty payments as long as the undesirable situation continues.'