Analysis: These drivers are fighting for their place in Formula 1 | NOW
With six races to go, some Formula 1 drivers have to fear for their career in the premier class, while others are aiming for their spot. Who can do themselves a favor on Sunday with a good result in the Portuguese Grand Prix?
Alexander Albon – Red Bull Racing
Of course, this list must start with Albon, Max Verstappen's 24-year-old teammate. Sometimes it performs reasonably, sometimes well, but usually poorly. Albon drove twenty races for Red Bull and took one podium place. Verstappen was on the podium twelve times in those twenty races, of which twice as the winner.
Team boss Christian Horner now says clearly that Albon must prove himself in the short term, otherwise the team will look at external options for 2021. Names such as Nico Hülkenberg and Sergio Pérez are mentioned. Albon is already getting a lot more time than Pierre Gasly got, but has to show it now.
If he doesn't, chances are that Albon will be a spectator next year, because he is certainly not in the picture with other teams. Not even with sister team AlphaTauri, Horner said.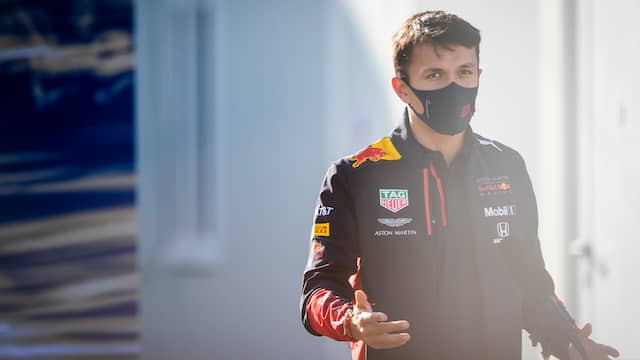 Alexander Albon qualified sixth for the Portuguese Grand Prix, a disappointing 0.6 seconds from Max Verstappen's time. (Photo: ANP)
Sergio Pérez – Racing Point
Pérez already passed by as a candidate for the seat at Red Bull next to Verstappen. He does not seem to be a major candidate for that. The Mexican has to get to work to save his career in Formula 1. At Racing Point he makes way for Sebastian Vettel.
Thirty-year-old Pérez has two advantages: no one doubts his qualities and he brings a well-filled portfolio of sponsors with him. That makes it immediately attractive to teams that are short of money. For the time being, he is mainly associated with Williams, although Haas has not yet been ruled out. There is also a real chance that Pérez will continue his career in the American IndyCar.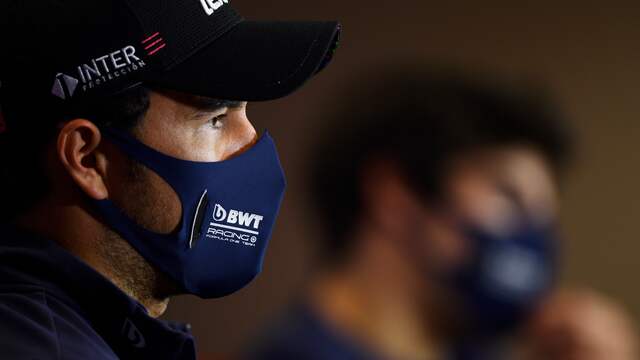 Sergio Pérez (left) will start fifth in Portimão on Sunday, six places ahead of his teammate Lance Stroll (right). He can stay with Racing Point, because he is the son of team owner Lawrence Stroll. (Photo: ANP)
Daniil Kvyat – AlphaTauri
To get straight to the point: it looks bad for 26-year-old Kvyat. There is namely a young Japanese saw on his chair legs. Yuki Tsunoda is a Honda protégé and a Red Bull junior. In addition to those two trump cards, the twenty-year-old talent shows good things in his debut year in Formula 2. Tsunoda is heading like a bullet train towards a seat at AlphaTauri.
Due to the strong performance Gasly, Kvyat almost has to be the child of the bill. He is – disrespectfully said – already field filling, because the talent flow at Red Bull stopped for a while. With a new project from Helmut Marko emerging, Kvyat should probably hit the market. There he can not present a great performance or big sponsorships. It will be a difficult story.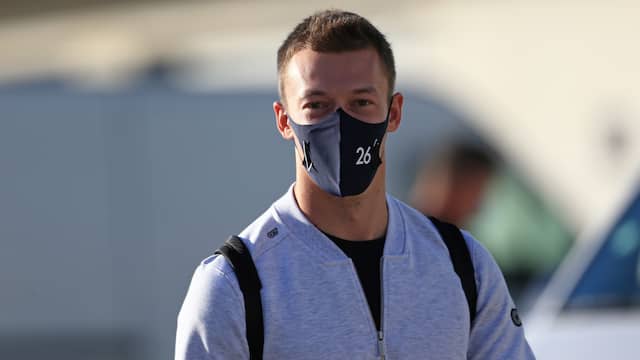 Daniil Kvyat starts at Portimão in thirteenth place, four places behind Pierre Gasly. (Photo: ANP)
George Russell – Williams
Russell shouldn't be on this list, because he isn't fighting for his spot on the tarmac. The 22-year-old Brit is unanimously seen as a great talent and is also under contract with Mercedes. That top team puts him at Williams to mature.
However, there is a potential hitch: Williams is interested in drivers who bring money and Russell is not. The Pérez that has appeared on the market therefore takes many millions of sponsors with him. Teammate Nicholas Latifi (actually Latifi's dad) does that too.
Russell does have a contract for 2021, but Formula 1 contracts sometimes spontaneously lose their meaning. Mercedes team boss Toto Wolff also announced that he could not really mean anything for Russell. Surely that was not the reassurance he was looking for.
George Russell starts the Portuguese Grand Prix from fourteenth on the grid. He was a full second faster than Nicholas Latifi, who was the last to start. (Photo: ANP)
Antonio Giovinazzi – Alfa Romeo
Giovinazzi got his Formula 1 seat thanks to Ferrari and can also lose him again thanks to Ferrari. The Scuderia has control over one of the two seats at Alfa Romeo. And the 26-year-old Italian, who is under contract in Maranello, has now taken on two seasons.
But there is a problem: Ferrari has a whole club of young talent driving around in Formula 2, of whom Mick Schumacher is the best known. Callum Ilott and Robert Shwartzman are also knocking on the door. Schumacher will almost certainly make the step up to the premier class, although the question is which team (Haas seems a big contender).
Giovinazzi should certainly fear for his place, although there are also rumors that he will get a third season. For that, he has to beat teammate Kimi Räikkönen (who will probably continue for another year).
Currently, the Italian is just ahead of the refined Finn in the World Cup position and they are right in the mutual qualifying match. Giovinazzi still needs some strong performances. Then chances are that he will still be a Formula 1 driver next year.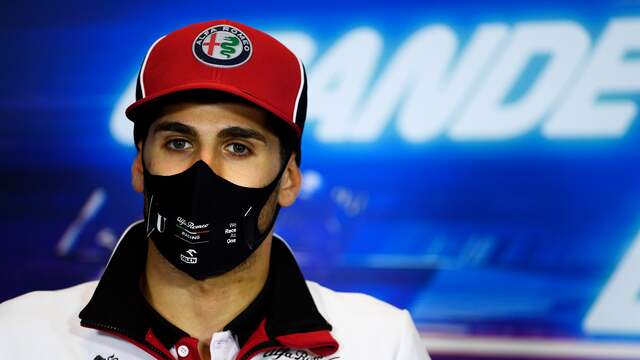 Antonio Giovinazzi starts the race seventeenth, just behind Kimi Räikkönen. But watch his starts, they are usually strong. (Photo: ANP)
Romain Grosjean and Kevin Magnussen – Haas
Both Grosjean and Magnussen have to leave the field with the Haas team. This racing stable needs money and the current racing duo hardly brings that.
Mick Schumacher (the son of seven-time champion Michael Schumacher) and Nikita Mazepin (the son of a wealthy Russian), seem to be the main candidates, with Hülkenberg and Pérez as well-known outsiders who are mentioned everywhere where seats can be released.
For Magnussen and Grosjean, the end of the story in Formula 1 seems to be the end of the story. Without sponsors, great results and hype surrounding their names, there is probably nothing else to do than watch for a year or more.
The Grand Prix of Portugal starts on Sunday at 2.10 p.m.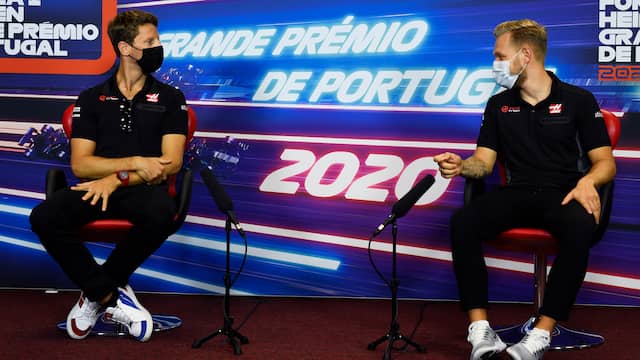 Romain Grosjean (right) and Kevin Magnussen (right) start on Sunday in eighteenth and nineteenth respectively. (Photo: ANP)
.