Advocate LGBTI people new boss Randstad, CEO Just Eat Takeaway encounters opposition in the US
Winner: advocate of equal rights boss Randstad

The upcoming Randstad CEO knows how to choose his moments. When he was passed over as the new boss of consultancy firm Accenture two years ago, he immediately drew his conclusions and resigned. That move gave him the time and space for a wide range of adventures: new board positions at American technology and infrastructure consultancies, a new place of residence (New York) and, since March this year, a supervisory directorship at Randstad, the employment agency that provides one of the fuels supplies for the increasingly flexible labor market.
He has now been asked to become the new CEO there, succeeding Jacques van den Broek, who has held sway there since 2014. These are good times for the employment mediator: due to the shortage on the labor market, everyone is knocking on the door of the company. Randstad thinks that there are still enough people who are now sitting at home but can work (more) well.
Van 't Noordende chose another moment in 1987, when, as a recently graduated business engineer, he experienced his coming out as gay at the first staff party at his new employer. Since then, he has become a leading advocate of equal opportunities. In Davos, at the annual get-together for top business executives, he called on them to accept LGBTI people for who they are. 'Not only because it is a human right, but because it opens business doors.' If there is anything that can be done about it, it is at an employment agency.
Loser: Thuisbezorgd CEO sees share fall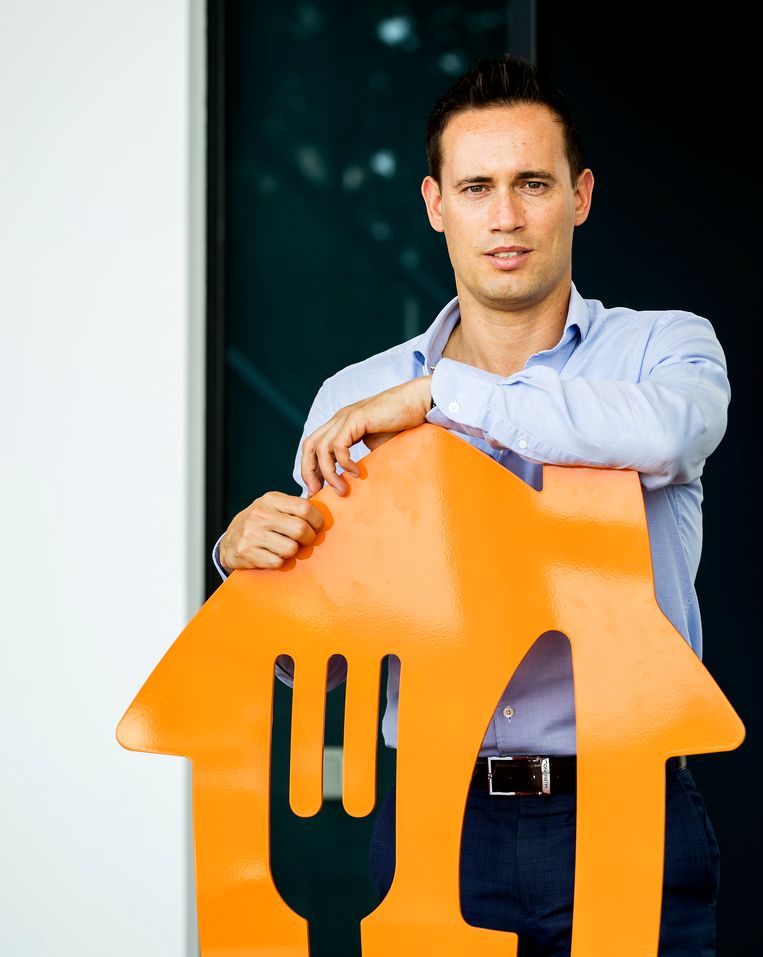 On Thursday Jitse Groen sketched all kinds of sunny views for his company Just Eat Takeaway, the parent company of Thuisbezorgd.nl and foreign delivery services, but how exactly he will get there remained foggy. After its Capital Markets Day, an information morning for investors, the share was the largest decliner on the Amsterdam stock exchange. It cost major shareholder Groen (who has 11 percent) about 30 million euros in assets.
After the acquisitions of the British Just Eat and the American Grubhub, the company announced a loss of 486 million euros in August. With that, 2021, Groen said, should be the 'peak year' in terms of losses. Yes, but he has encountered opposition in the US. There, San Francisco and New York have set a maximum of 15 percent on the rates that delivery services are allowed to charge – a ceiling that was set during corona to protect restaurants.
For example, the cities want to defend the 'pop-and-mom shops' against 'these greedy, insensitive and unscrupulous billionaire companies from whom you can expect nothing'.
Groens Grubhub is going to court together with Uber, among others, to continue asking as much money as possible from the restaurants. "Using our winning strategy to overcome challenges in the US," Groen said on Thursday. The shareholders apparently think that this is not going fast enough.