ABN Amro tennis tournament loses two trendsetters in one day
In the first round of the 48th edition of the tennis tournament in Rotterdam, fifth-seeded Spaniard Roberto Bautista Agut, seventh-seeded Canadian Felix Auger-Aliassime and number 8, former tournament winner Stan Wawrinka from Switzerland, were also eliminated. Both Dutch players admitted with a wildcard, Botic van de Zandschulp and Robin Haase, also did not survive the first round.
The eyes are now on two top ten players who also performed well at the Australian Open. The second-placed Greek Stefanos Tsitsipas and the number four on the placement list in Ahoy, Andrey Roeblev, made it through to the second round and could meet in the semi-finals.
Medvedev lost 6-7 (4), 4-6 to the Serbian Dusan Lajovic in the way he knew to his shame: arguing with the referee, smashing a racket, taking warnings. "Off the track I'm super easy to get along with," he once said, "inside there I'm sometimes childish and then I start crying, albeit not literally."
Back pain

Medvedev, who of his last 21 games only lost the final in Melbourne, is third in the world rankings, but would have finished in second place if he had reached the final in Rotterdam. The Spaniard Rafael Nadal, who canceled for Ahoy with back problems, now remains the number two in the world.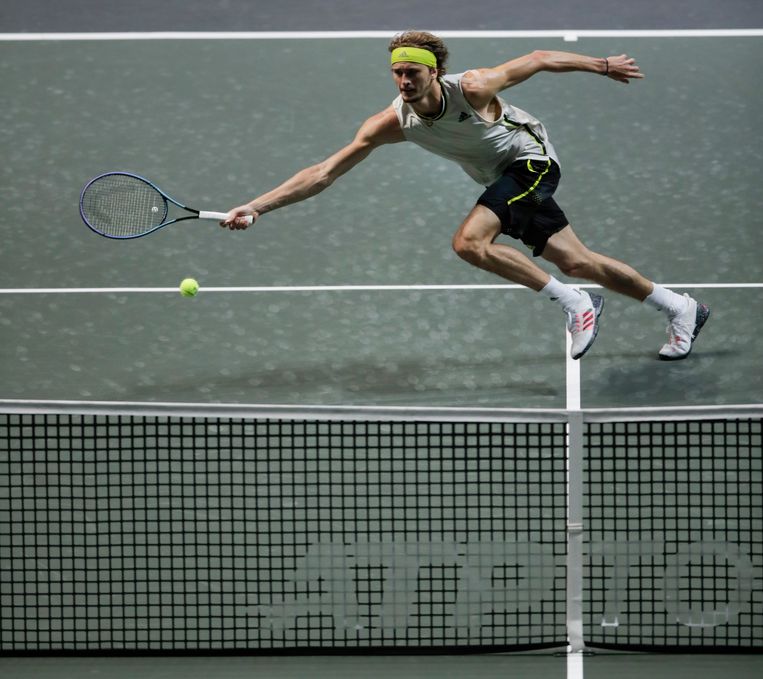 Zverev complained after his loss against Kazach Alexander Bublik (5-7, 3-6) that he has not played well in Rotterdam for 'years'. That is not his fault, but the tennis balls for which the 'otherwise perfect organization' has chosen, in combination with a slow court. 'I only served one ace', the German said indignantly, 'on an indoor track! These balls do not bounce. Maybe they should be tested more, but players have no influence on that. '
That would be something for the ATP, the Association of Tennis Professionals, which represents the interests of tennis men – the women are united in the WTA. The ATP came Wednesday with a 'corona support package' that includes higher prize money. The ATP Player Council, a kind of players union that includes Swiss Roger Federer and Nadal, agreed that a pot of money would be used for that raise, which would otherwise be divided among the top 12 players at the end of the season.