700 million euros for pilot events set up in a hurry? 'The social need is high, that is also worth something'
At the field round archery in Ysselsteyn there is room for a hundred participants on Sunday, Artis zoo can receive five thousand visitors. After months of preparatory work, the cabinet published a calendar on Tuesday with hundreds of trial events in which access tests will be experimented this month. Only those who can provide proof of a negative test result of up to 40 hours old (a QR code in the CoronaCheck app or on paper) is welcome. Subject to a distance of one and a half meters. Children under the age of 12 do not need to be tested.
Under the leadership of former general Tom Middendorp, the Open Nederland Foundation has connected a network of rapid test locations (not that of the GGDs) and developed a digital infrastructure. 'We want to make events possible again in a responsible manner,' says Middendorp. 'Access testing also has a preventive character. In the Netherlands – Latvia (5,000 visitors, ed.) we still picked out twenty people with a positive test, who would otherwise have been walking around for weeks. In this way we kill two birds with one stone. '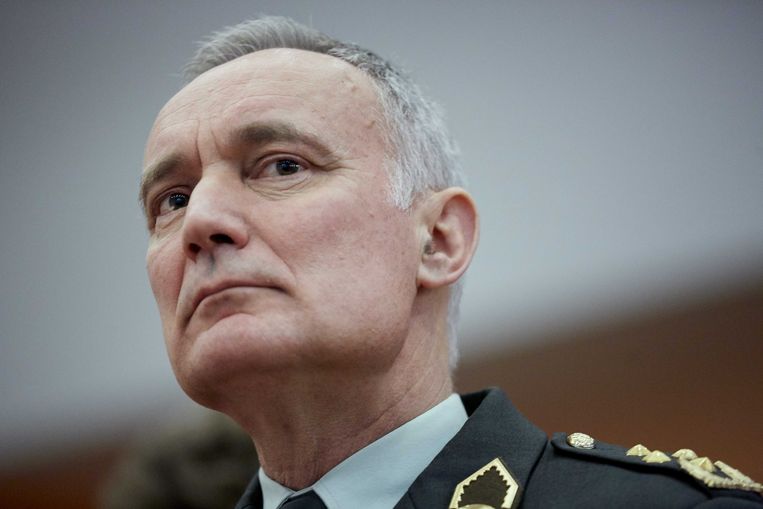 It may cost something, this fun. 700 million euros has been budgeted for five months, excluding the price per test, which will be paid by the government in the pilot phase. For the time being, the foundation only works with the commercial test provider Lead Healthcare, which normally charges 75 euros per quick test. Neither Middendorp nor the Ministry of Health, Welfare and Sport wants to say exactly what the rate is for tests for access. Assuming a market price of 6 euros per test, the costs can amount to more than 210 million euros per month (about 20 euros per participant or visitor).
Do you see access testing as a symbolic gesture to provide perspective, or is it a structural solution?

'April is a testing month for us. Does it work for all target groups, locations and events, from small to large, from museums to amusement parks? This is the only way we can responsibly scale up to 400,000 tests per day in May. So that goes beyond the symbolism of flag display. At the same time, of course, we hope that this will be necessary for the shortest possible time until we are all vaccinated. But we cannot rule out the emergence of new variants, which means that this will also be necessary after the summer. '
Is it worth it to set up such an extensive and expensive system for perhaps only three months?

'That is a political decision that has been made, I am not going to discuss that. There is a certain social interest and an economic interest. By making activities possible again, you also limit the economic damage. '
What do you think of the fundamental resistance of people who feel that they are so indirectly forced to be tested?

'I see access testing as a security measure to prevent infecting other people. Keeping a meter and a half away and wearing a face mask are also mandatory – just like a seat belt in the car. You can never rule out risks, but you can reduce them in such a way that they are acceptable. '
The access tests will be funded by the government in the trial month of April. And after that?

'Whether the costs will be partly passed on to the sectors in which the access tests are used in the future is something the government will be talking about, and that consideration has yet to be made. My role is to keep costs as low as possible, we want to use the market mechanism for that. We are at or below the price paid by the GGD. '
The attraction of small-scale activities, such as visiting a swimming pool or an afternoon of gymnastics, is their low threshold. Is such an access test not a horse tool?

'The alternative is that no one can swim. You would prefer that it is not necessary. But here I fall back on our assignment: to make things possible again that are not possible now. Everyone is sick of sitting at home. Social distress is high. That is also worth something. '
The registrations are pouring in at Squash Utrecht

'We are already over a hundred reservations,' says Stephan Patz of Squash Utrecht on Wednesday morning. On Saturday, approximately 565 young people up to the age of 27 are allowed to enjoy themselves in the hall. 'It is exciting and fun to be the first indoor sports location in the Netherlands to reopen.' After the calendar of trial events was presented on Tuesday, Patz sent his 1,200 members an email. Squash players from elsewhere are also welcome. He only had to disappoint people over 26: keeping a distance of a meter and a half is impossible during squash. 'I was also asked whether someone who has been vaccinated without a test is welcome. I tend to no, but I have to check that. You can be cynical, but if this trial helps us to open a week earlier, that's a profit. '
JvdB
Swimming at camping De Paal in Bergeijk is still not possible

Several institutions and companies have been raided by their name on the access test calendar. In the indoor swimming paradise of camping De Paal in Bergeijk, North Brabant, a hundred children would be welcome on 15 April. But unfortunately that is not the case, says co-owner Mirjam Kuijken. 'We were asked by the sector two weeks ago if we wanted to participate in a pilot. Please, of course, a great initiative. But then we didn't hear anything more – until we were on that calendar Tuesday night. That was shocking. Now requests are received by telephone and e-mail. Very annoying to have to disappoint people. There is no water in the indoor pool at all. The snake can go in tonight. But to open up responsibly, you need to have good information on time and know the guidelines. '
JvdB
How to distribute the scarce cards? Professional clubs ask themselves

The astonishment of professional football clubs is partly played out. "Everyone knew it," said Remco Ravenhorst chairman of the Feyenoord supporters' association. Only: how exactly and who? How are the protocols? PSV colleague Harrie Timmermans, cryptically: "You have to be in a hurry if you have enough time, then you have time enough if you are in a hurry." PSV may allow 4,000 spectators to enter the duel with FC Groningen on April 24, on 26,000 season ticket holders. 'There is still no answer to all the questions about how to distribute the scarcity. There has been a gag somewhere in the leadership, in the consultation between ministries, KNVB and municipalities, towards clubs and supporters. But we will solve that. ' Feyenoord is also ready for the challenge, starting with the game against Vitesse on Sunday, April 25, with 6,000 spectators.
Willem Vissers